So….What DO Vegans Eat? Some Tasty Lunch Ideas
So what DO vegans eat? This is always the question….what do I actually eat now that I'm vegan? Many people assume that I'm on this very restricted food regimen, which may seem like the case, but in reality it is not true at all. There are so many wonderful food options to choose from. And pretty much everything can be veganized!
Plant foods are not only more healthful than animal-based foods, there are so many tasty and inspired recipes and foods that a vegan can prepare and eat. This was one of the biggest surprises for me when I first got into this lifestyle.
In a past post, I delved into some of the tasty breakfast options that I typically eat. So, now it's time for some of my favorite lunch options. Never one to deprive myself (as I really like food), lunch is an important part of my day. And whether I prepare something at home or I'm eating at a restaurant or picking something up to go, there are endless options.
So here goes – some of the typical choices that I make each day for a tasty, satisfying and healthy lunch.
Nothing satisfies like a sandwich. And there are so many options! Some of my favorites below….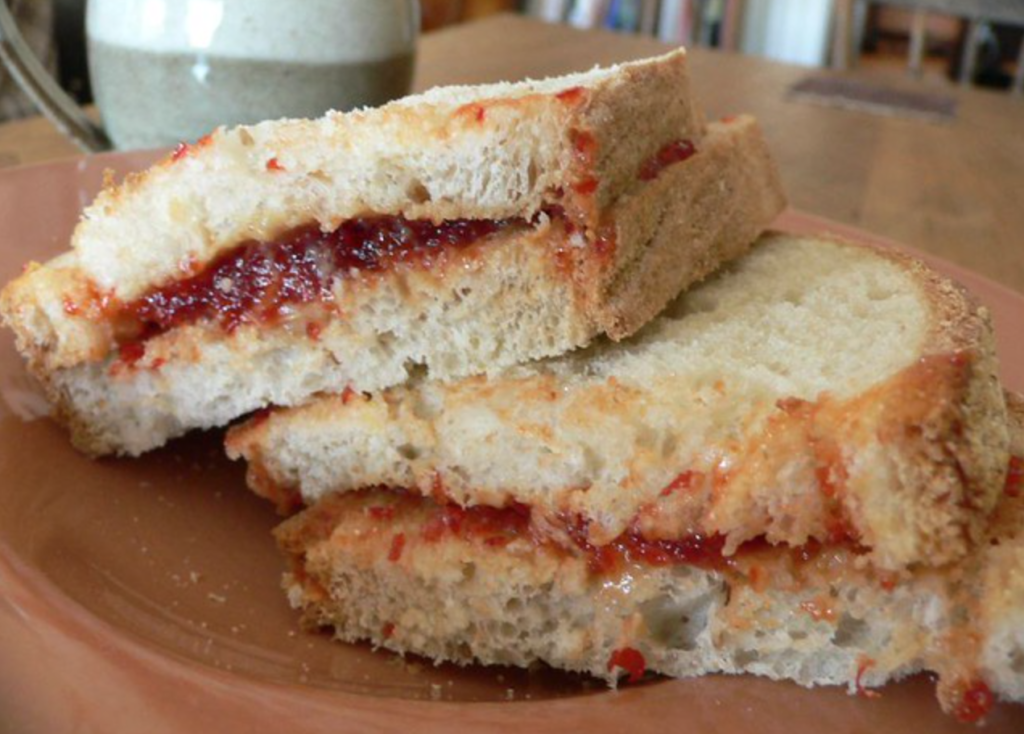 Sometimes I'm in the mood for something lighter, like a salad with chopped veggies
Or a plate of veggies and black beans….so easy to throw together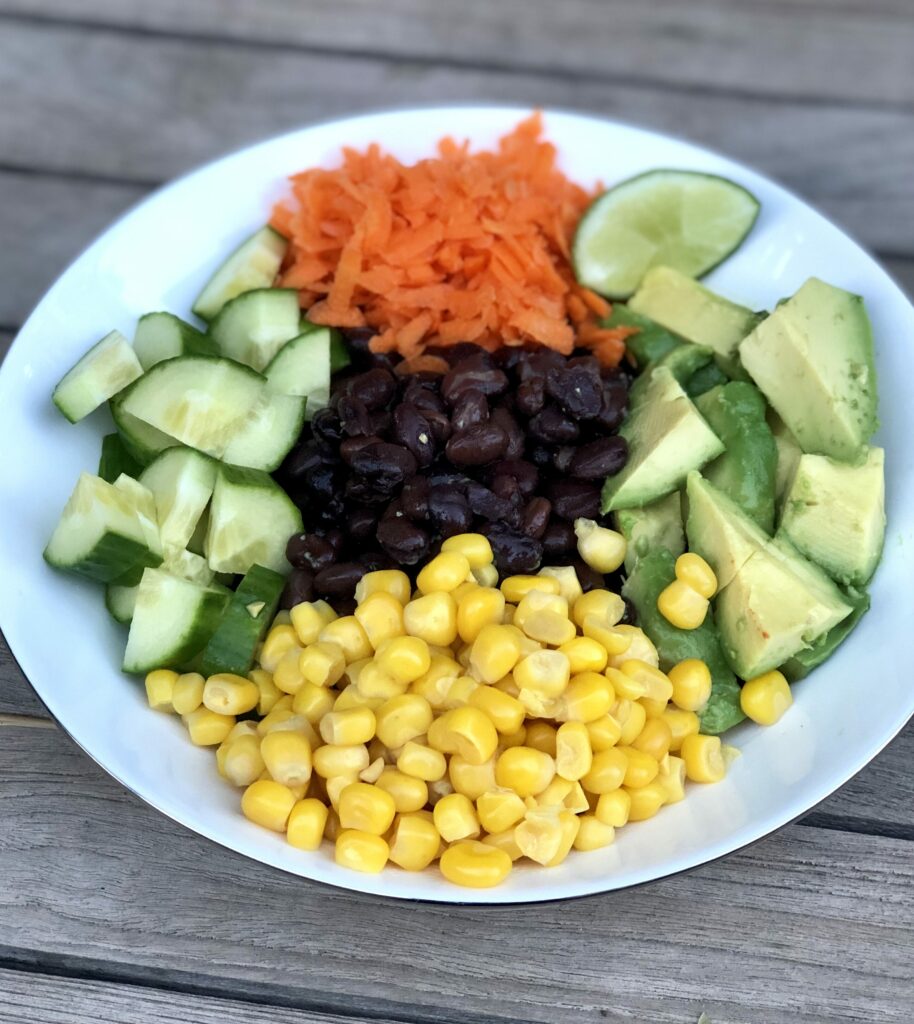 Or maybe I'll grab a ripe avocado and tomato and eat this with a little olive oil, salt and pepper or I'll add some corn and have over a tortilla
Or a refreshing acai bowl topped with fruit, like this one from Nectar Juice Bar
When the weather cools, I love a good soup, whether it's a curried broccoli and spinach soup or some hearty pho with noodles, veggies and tofu
I also love all kinds of noodles and zoodles (noodles made from zucchini)! Pictured below are zoodles with pesto; whole wheat noodles with roasted root veggies and a creamy tahini sesame sauce; and thai-style wide rice noodles with veggies and steamed tofu
I'm always in the mood for tacos – classic veggie & bean style or with crabcake made from chickpeas and artichoke hearts (delicious by the way!)
Or a hearty taco salad, topped with plant based meat crumbles
And 'yes' to nachos loaded with veggies, avocado & queso sauce anytime!
When I'm really hungry, I go for a Beyond burger
Or if I'm in the mood for some serious decadence, I'll go to Doomies in Hollywood for their cheese-filled jalapeno poppers with ranch dip – sooooo good and not low cal in the least! But once in a while….
And every so often, if I want something sweet after lunch, I'll grab a piece of dark chocolate or a little vegan cupcake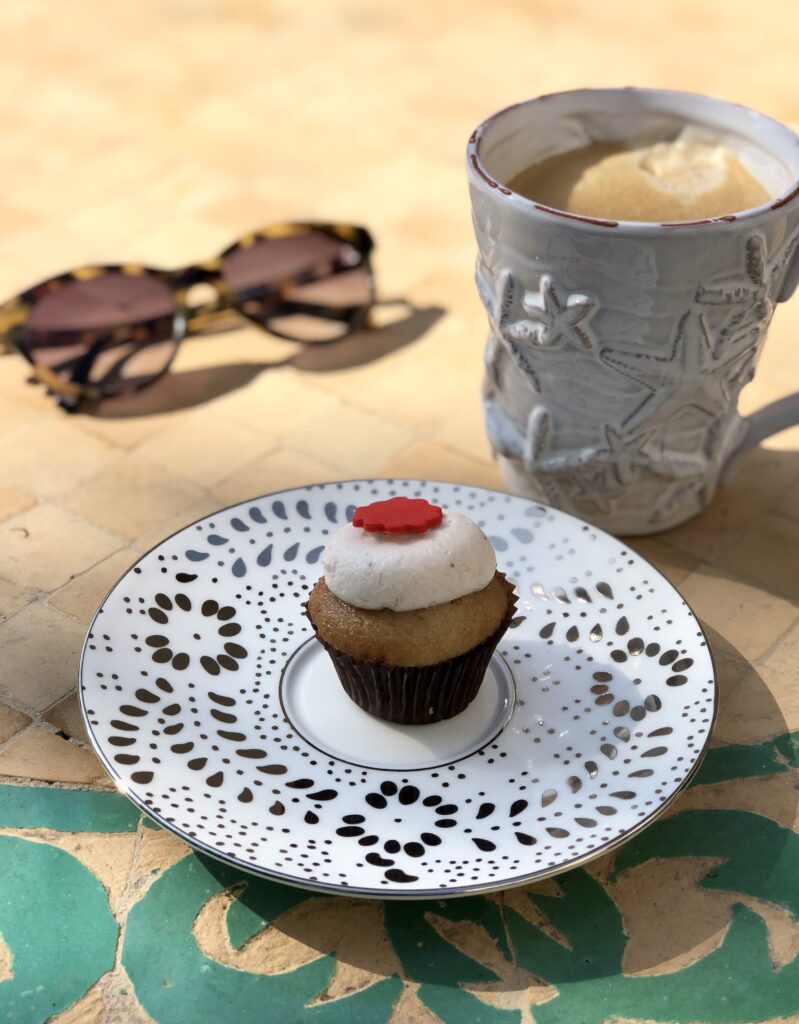 As you can see, there is something for everyone. Stay tuned for more vegan food ideas with my dinner and dessert options! 🙂

"Flesh isn't the only source of protein. You can get all the protein you need from a varied plant based diet. Protein is found in greens, veggies, beans, grains, nuts & seeds, avocados and so on. And there is no need to consume these foods in any special combination." ~ Sharon Gannon