10 Questions for a Vegan – John Oberg
My latest q&a is with John Oberg, a well known vegan activist, animal rights advocate and social media influencer, dedicated to making the world a kinder place for animals by utilizing the power of social media. He recently launched his own independent project for animals through Patreon. John provides social media consulting services to businesses and brands among other things. He also writes articles related to animal rights advocacy for Plant Based News, gives speeches and does vegan outreach work.
Previously, John served as Director of New Media for the international animal protection organization, The Humane League. Prior to that, John served as Director of Communications for Vegan Outreach. In both of these roles, John oversaw social media for the organizations which led to a tenfold increase in following in both, as well as over 1 billion impressions of content posted to these pages.
Images below of John speaking at the National Animal Rights conference in Washington, DC this past year and doing outreach work for the animals.
"When advocating for animals, we need to win hearts and minds, not arguments and debates." ~ John Oberg
What inspired you to become a Vegan?
I was inspired to go vegan after learning the horrors that animals face on factory farms. I had always considered myself a compassionate animal lover, but chose to turn a blind eye when it came to the animals on my plate (chickens, pigs, cows, fish, etc.). When I learned what these animals face in today's world, I knew that I could no longer support this cruelty. I would never be okay with someone causing harm to my cat or dog, so why turn a blind eye when the cruelty is being done from a distance?
How has Veganism impacted your life?
When I chose to go vegan, I immediately felt a burden lifted off my shoulders. It felt incredible to know that I was no longer paying into a system that was doing a lot of horrendous things to animals that I would never be okay doing myself.
What does a typical day look like – breakfast, lunch, dinner, dessert?
Breakfast – I usually eat a banana with some cereal (and oatmilk).
Lunch – I'll have a sandwich with a plant based meat (Tofurkey, Field Roast, etc.)
Dinner – Maybe I'll have a burger (Beyond Burger) or pasta (with Gardein meatballs) for dinner.
And Dessert – maybe a slice of Daiya cheesecake.
What do you typically eat when you're on the go or traveling?
When I need to get fast food, I go to Taco Bell (which has a very veganizable menu) or now, Burger King for the vegan Impossible Burger. For snacks, I usually pack Clif bars or Evolve protein drinks.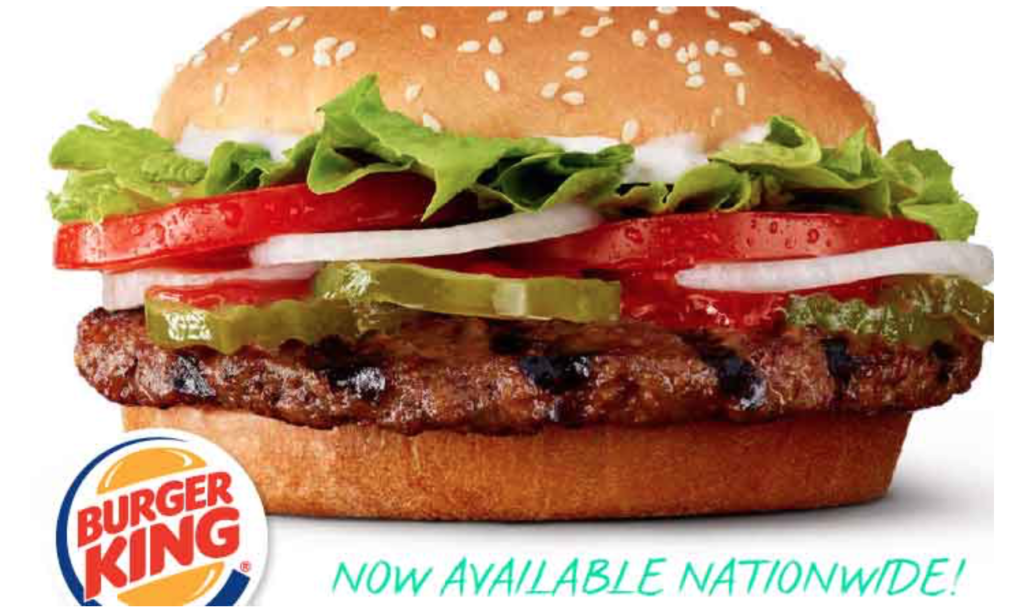 Can you recommend any favorite Vegan brands?
I recommend the emerging vegan food brands that are disrupting animal agriculture in big ways —
These brands are some of the most exciting of 2019.
Favorite stores to shop Vegan?
I usually just go to regular grocery stores, but if I'm looking for something a bit fancier and harder to find, I'll go to Whole Foods, Sprouts, or Trader Joe's.
Do you have a favorite Vegan restaurant?
My favorite vegan restaurant is NuVegan in Washington, D.C. It's 100% vegan soul food and tastes AMAZING.
What gives you inspiration?
I am inspired by the consistent progress that the animal protection movement is making. From laws getting passed that end some of the worst animal cruelties to the exploding vegan sector of the food industry, each year we're seeing big gains for animals. And in the last 1-2 years, it seems that progress is happening exponentially faster.
Favorite animal sanctuaries or animal rights / environmental organizations?
I am a big fan of effectiveness when it comes to animal rights activism, which is why I often direct people to Animal Charity Evaluators. This organization analyzes animal charities and determines who is most effective. So for that reason, some of my favorites are:
And there are many others.
Million Dollar Vegan and Veganuary are also inspiring me on a regular basis.
And although they're not an organization, Plant Based News is doing big things for animals and growing at an exponential rate.
What is your best advice for those thinking about going Vegan?
The advice that I would give to people thinking about going vegan is to just do it. The hardest part about making a change is not the change itself, it's the getting up the courage to do it part. Dive right in, commit to it for at least 30 days, then assess how you feel, physically and mentally. You just might be surprised at how good you feel and how much easier it was.
For more information about John and his advocacy work, please check out the following links below:
Links:
John's Patreon Page: Patreon.com/JohnOberg
Official Website: JohnOberg.org
Twitter: Twitter.com/JohnOberg
Instagram: Instagram.com/JohnOberg
Facebook: Facebook.com/JohnObergOfficial
YouTube: YouTube.com/user/JohnOberg
"We must be kind and compassionate in order to create a kinder and more compassionate world." ~ John Oberg