October 19, 2019
/
/
Comments Off

on Vegan Fashion Week LA – Highlights
Vegan Fashion Week LA – Highlights
The second edition of Vegan Fashion Week (VFW) took place this past week in downtown Los Angeles in the center of LA's fashion district.  Emmanuelle Rienda, the visionary and founder of VFW, created this venue (the first of its kind) to showcase vegan, cruelty free and sustainable fashion alternatives, with the goal of "ending animal exploitation and educating fashion lovers about the environmental, social, and ethical issues surrounding the fashion industry."
"Fashion is Activism"was the theme of this season's event, which brought together designers, buyers, fashion lovers, vegans, creatives, influencers and those looking to create a better world. In Emmanuelle's words, "The relationship between fashion, factory farming, and climate change cannot be ignored." Vegan, sustainable, and ethically made fashion is a necessity in order to lessen the effects of climate change, waste pollution and so many of our social issues today.
The first day of the event kicked off with an Awards Night and Fundraiser at the Ace Hotel theatre, with awards given out to vegan creatives in various categories. The night of music and fashion culminated with vegan recording artist Kate Nash performing some of her songs.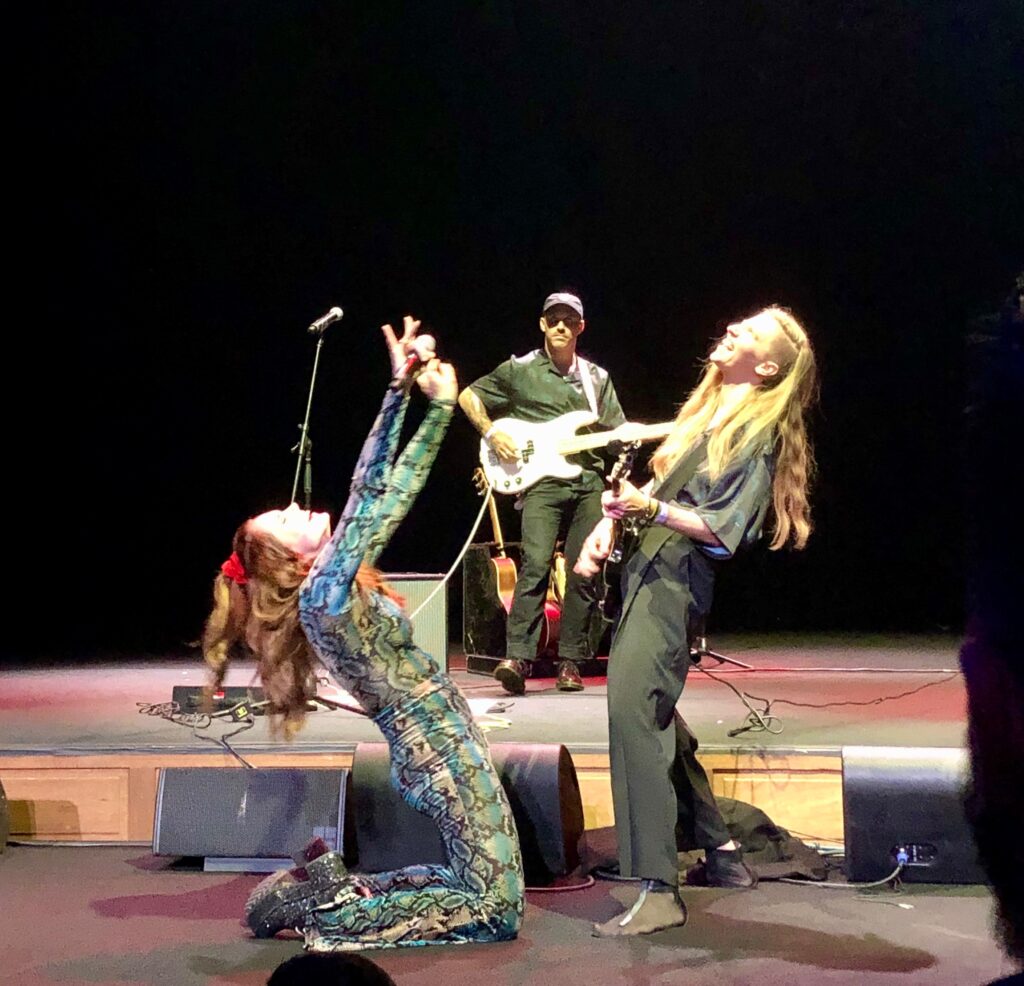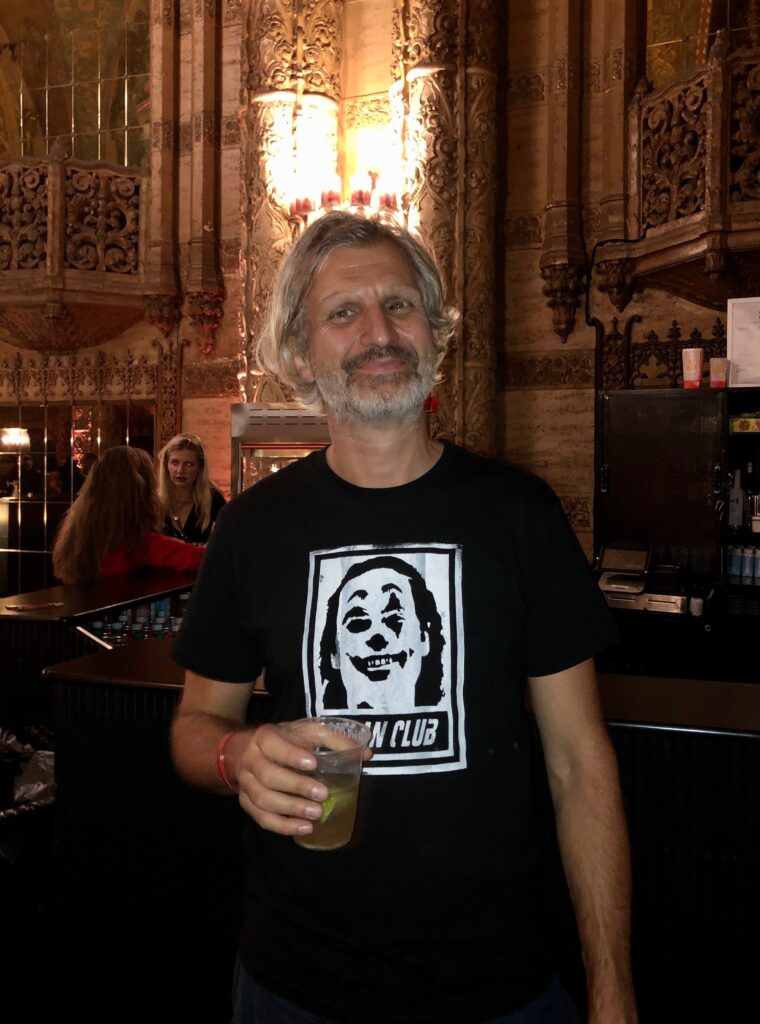 A runway show featuring clothing from designers who are using alternative materials and who are working to mitigate the environmental challenges of the fashion industry was one of the highlights of the event. Below are some photos from the fashion show.

Some men's wear from the VFW fashion show
Also a key element of Vegan Fashion Week was the "Fashion is Activism" conference which featured a panel of designers and other forward-thinking creatives and professionals advocating for and discussing the fashion industries' role in creating an ethical and sustainable future.  Topics covered a myriad of subjects such as "Textile Alternatives – Changing the Face of the Fashion Industry" and "The Intersectionality of our Values and Forward-Thinking Movements."

The very first vegan fashion trade show, Vegan World, was held at the California Market Center, featuring brands that are vegan, sustainable and cruelty free.  Below are a few of the brands featured at the show.  
Beautiful vegan leather bag line, von Holzhausen, made from Technik-Leather – cruelty-free and sustainably produced.
Italian luxury vegan shoe company Mink Shoes
Forget Uggs – check out these cozy and cruelty-free PAWJ California boots
I discovered some beautiful and sustainable clothing lines by up and coming designers. Pictured below are the founders/designers of Arraei Collective and Lacher Prise, both sustainable and ethically made brands.
Le Fou's Vegan Club apparel on display. Loving the red faux leather Vegan Rebel jacket!
Plus I got to sample some amazing vegan food & drink, such as Miyoko's cheese which is in my newest favorite cashew-based cheese. So delicious!
And some very smooth vegan vodka – Fair Quinoa Vodka
And some cold-pressed organic juices by Suja
The woman behind Vegan Fashion Week – visionary and founder Emmanuelle Rienda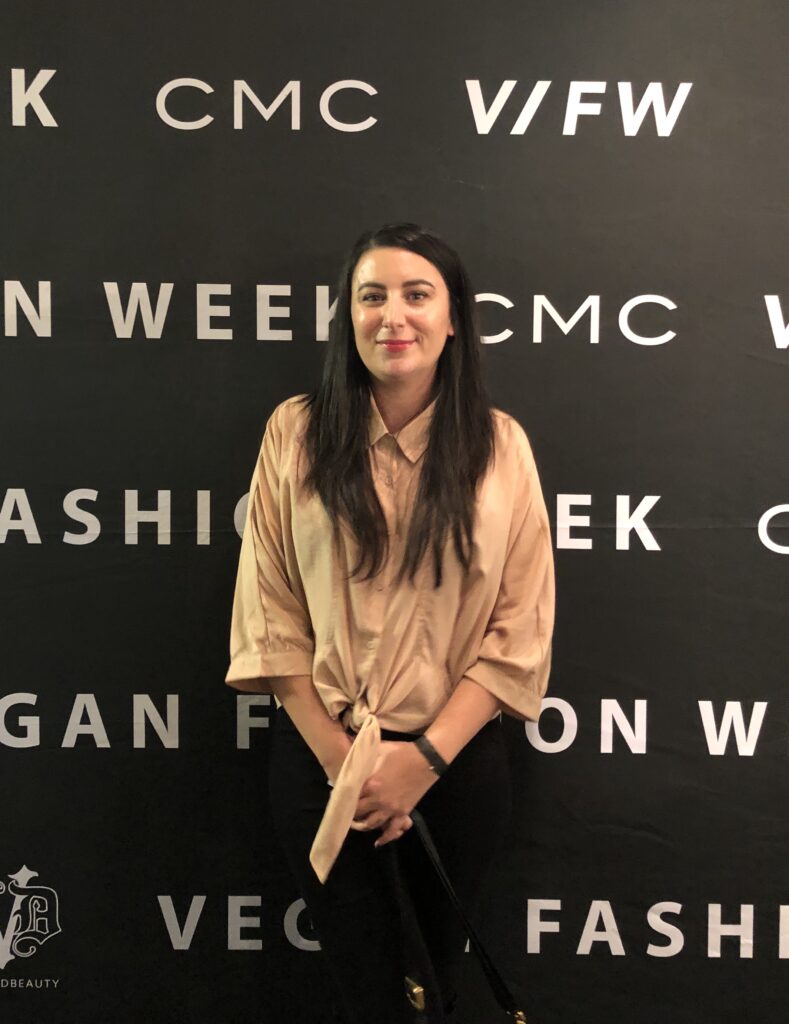 For further information or if you wish to donate to maintain the momentum of this movement, please check out veganfashionweek.org. 
On Instagram –
@veganfashionweek
@veganfashionstylist

"I want to ignite conversations and debates within the industry by educating, elevating and drawing connections between our most important values: our respect for human life, animal rights and the environment." ~ Emmanuelle Rienda