October 22, 2019
/
/
Comments Off

on 10 Questions for a Vegan – Liz Dee
10 Questions for a Vegan – Liz Dee
With Halloween around the corner, it is only fitting that my latest q&a is with Liz Dee, the inspiring and very busy co-President and co-Owner of Smarties Candy Company, known for the iconic and colorful candy rolls that we all know and love. Interestingly, Smarties candy is vegan, gluten-free, fat-free, peanut-free, and only 25 calories per classic candy roll. Seems to me the perfect Halloween candy!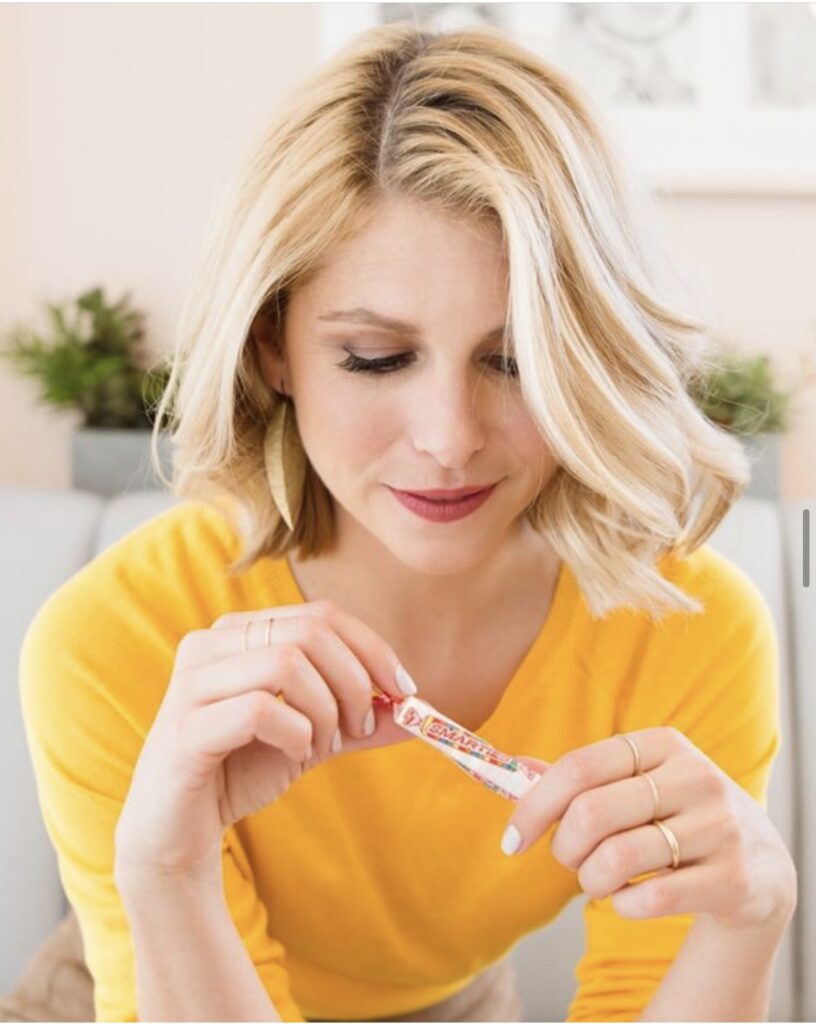 In addition, Liz is the CEO of Baleine & Bjorn Capital, a venture capital firm that invests in early stage start ups and companies creating plant-based alternatives to unsustainable and inhumane animal and seafood products.
Liz also donates to impactful nonprofits who are working to make a difference in the world. And she is the founder of Vegan Ladyboss – a global network that works to inspire, empower and support vegan women in advancing their careers and animal advocacy.
Liz's instagram feed, @thelizdee is very inspiring and motivational. You can keep up with Liz (she has great lifestyle tips!), the advocacy work she's involved with for animals, as well as her rescue dog, Sandy. Liz's dog Sandy also has her own IG page @sandypawspup which advocates finding homes for shelter dogs in need.
Liz with her adorable rescue dog, Sandy @sandypawspup
Please read below for my q&a with Liz.
What inspired you to become a Vegan?
I went vegan because I didn't want to support animal cruelty. I was doing research for work at Smarties Candy Company and stumbled across videos of how we raise and slaughter animals for food. That was in 2011 and I've been vegan ever since!
How has Veganism impacted your life?
Since going vegan in 2011, I feel a-ma-zing! For starters, my cholesterol dropped more than 50 points. I have more energy, take fewer sick days and have more mental clarity. I also feel gratified to know that my choices are more in line with my values.
In short, it's one of the best decisions of my life, hands down and, according to the vegan calculator, I've "saved" roughly:
– 3,212,000 gallons of water
– 116,800 pounds of grain
– 87,600 square feet of forest
– 58,400 pounds of Co2
– 2,920 animal lives
Not sure how accurate this is to be honest but if I'm behind even 1/100 of this goodness, that's pretty awesome.
What does a typical day look like – breakfast, lunch, dinner, dessert?
Here's a day in the life of my stomach, and FYI I'm "cutting" right now (which is weight lifter speak for losing fat and preserving, hopefully still gaining, muscle):

Breakfast – Strong Woman Coffee Protein Smoothie (My creation & Very into this lately) : Pea protein, Vegan Chocolate protein, frozen spinach, frozen strawberries, coffee, water. YUMMY & SO FILLING!

Lunch – Peanut soba noodles with sesame seeds, cucumber and seared soy sesame tofu.

Snacks – 1 grapefruit, 2 peaches

Dinner – *This was a weird one because I was full from the snacks & craving more peanut butter!* Lundberg rice cake with PB2, Blueberries & Blackberries, Salad w/ tahini dressing.

Dessert – Goodpop Cookies 'N Cream bar
——-
Calorie & macro breakdown:
Total Calories: 1,691
Total Protein: 114
Total Carbs: 220
Total Fats: 41
What do you typically eat when you're on the go or traveling?
I travel a lot and no matter where I am, even if there are no vegan restaurants, I can find vegan food. One my favorite places to go? The grocery store! I'll eat basically anything as long as it's vegan! Tacos, pizza, burgers, croissants, cookies, sandwiches, macarons, hearty salads, toasts, bean & veggie bowls, smoothies and anything else you can dream up.
Can you recommend any favorite Vegan brands?
Too many to list! I'll just mention that I am especially partial to the brands in our Baleine & Bjorn Capital portfolio including:
Favorite stores to shop Vegan (online or brick & mortar)?
I try not to shop too much in general, to be honest. Two of my favorites are Vaute for ethical winter wear and Brave Gentleman for shoes. I've also snagged some fantastic Stella McCartney items on The RealReal.
Do you have a favorite Vegan restaurant?
Too many to list! I use HappyCow.net, Yelp and Google to find vegan restaurants near me wherever I am.
Right now, I'm on a batch cooking meal prep kick (that I'm documenting on my 'gram!) and so my favorite foods are coming from my own kitchen at the moment!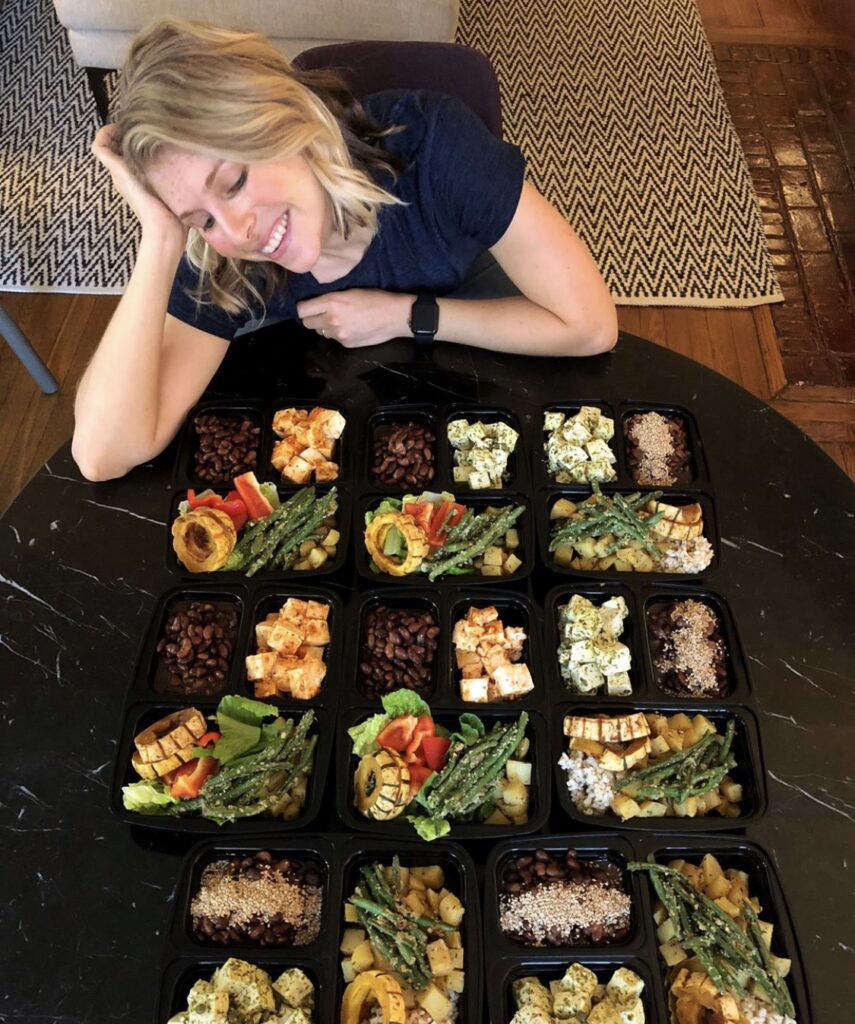 What gives you inspiration?
I'm SO inspired by The Game Changers movie right now. It has just come out on digital and Netflix and I know it is already making big waves. I love the idea of people having viewing parties where the price for entry is bringing someone who doesn't eat plant based. Once Halloween is behind me, I'm going to do that too!
Favorite animal sanctuaries or animal rights / environmental organizations?
Again, too many to list! I share a lot on my gram about different organizations and I commend those who work in them and those who support them with donor dollars. Both are vital!
What is your best advice for those thinking about going Vegan?
Don't let perfect be the enemy of the good. Every plant based choice makes a difference. You got this!
Below, Liz visiting with some of the adorable rescued farm animals at Woodstock Farm Sanctuary.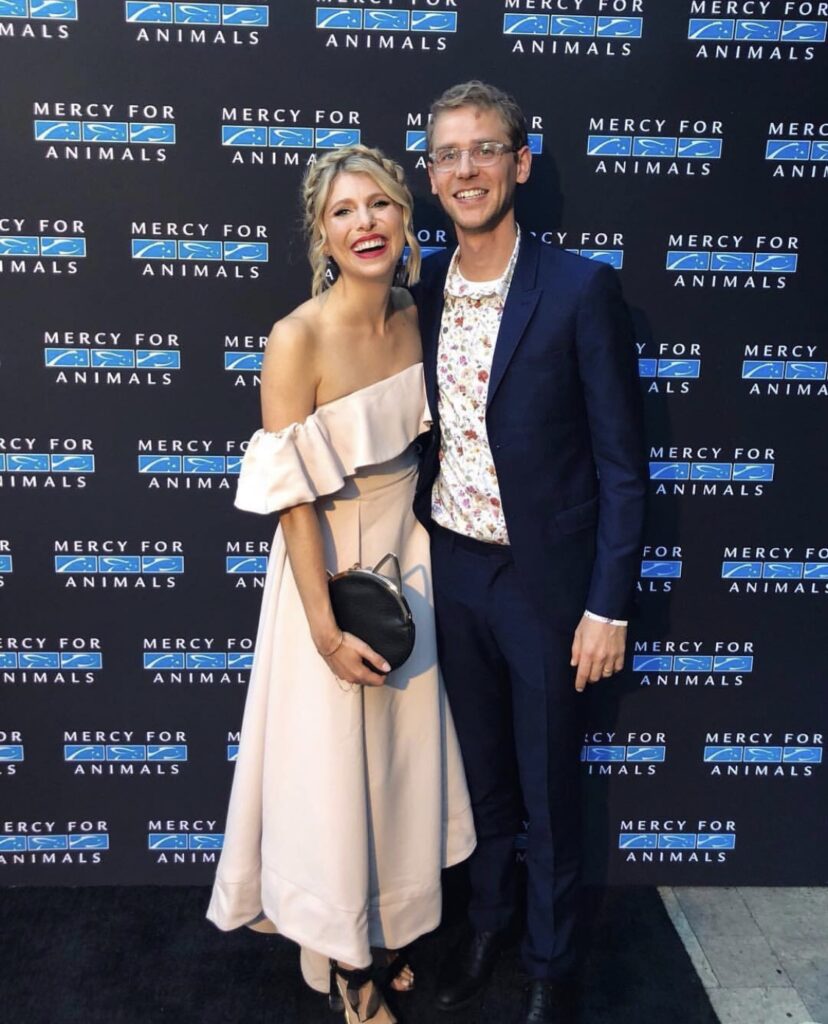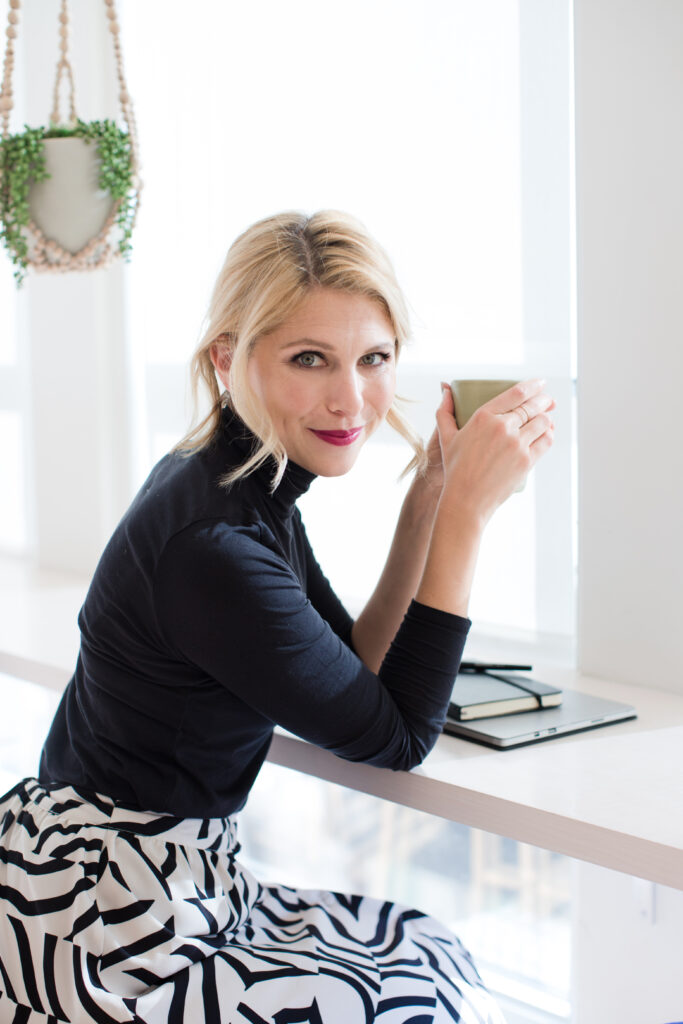 Liz can be found on Instagram at –
@thelizdee

And her other Instagram accounts –
@smarties
@baleinebjorncaptial
@veganladyboss

"Never doubt that a small group of thoughtful, committed citizens can change the world. Indeed, it's the only thing that ever has." ~ Margaret Mead