April 29, 2019
/
/
Comments Off

on Cruelty-Free MooShoes is a One Stop Shop for Vegan Shoes, Bags & More
Cruelty-Free MooShoes is a One Stop Shop for Vegan Shoes, Bags & More

Mooshoes in Silverlake, CA
As a vegan, I no longer buy leather. Like the meat, dairy and egg industries, the leather industry is horrifying in so many ways. It really deserves its own post, which I will write at another time. But for the sake of this post, let's consider leather for a moment.
Behind all the chemical processing and dyes used in leather tanneries, let's be honest – leather is the dead skin of slaughtered animals, innocent animals that very much wanted to live. And the truth is….we do not need to buy leather in today's world. There are plenty of vegan and more sustainable options than leather…. and that list of options is growing.
Eco-friendly vegan leather, such as Piñatex, is created from wasted parts of the pineapple bush. Cork, mushrooms and apples are now being used to create interesting leather alternatives. These wallets made from cork and pineapple are available at MooShoes.
Using animals for their skins is not only cruel and inhumane, it is outdated, unsustainable and horribly toxic for tannery workers and for the environment. The toxic chemicals and other industrial run off from tanneries poison the environment, contributing to water contamination, air pollution, land devastation, climate change and multiple cancers in workers and those living close to the tanneries.
With all that said, I've personally been on a mission to replace my leather items with vegan versions, whether it's my shoes, bags, wallet, etc. It's pretty absurd when you realize how pervasive leather really is and how much leather we've all probably accumulated in our life times.
Replacing leather items is definitely a process, and it doesn't mean we have to give away all of the leather we own at once. That can get very expensive, especially when you take into account leather is also in many cars, furniture and other big ticket items. The key is to replace leather items with vegan versions as you can or as you need to.
Which brings me to MooShoes, a wonderful, cruelty-free business with two retail stores, one in New York City and one in Los Angeles as well as an online shop. Originally founded in 2001 by NY-based sisters, Erica and Sara Kubersky, MooShoes sells a wide assortment of vegan shoes, bags, t-shirts and accessories. The stores carry a really nice selection of both men's and women's classic and on-trend shoes. It has become my go-to place for buying new vegan shoes amongst other items.
Some of the offerings at MooShoes in Silverlake, CA
Some of my favorite women's shoes offered at MooShoes…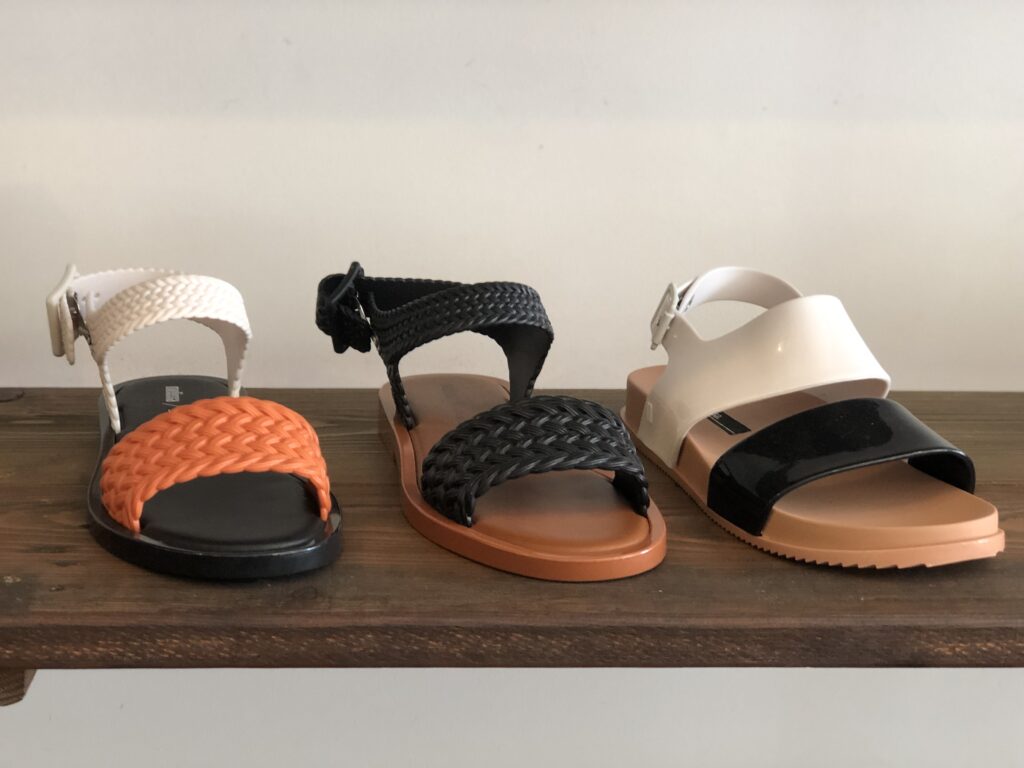 Love these comfortable and elegant, vegan lace-up Victoria boots by AHIMSA (below). Ethically made by hand in Brazil, and sold at MooShoes.
Cute sandals by Novacas, MooShoes' house brand, that are ethically crafted in Europe, using the highest quality leather alternatives without compromising on style or ethics.
Classic block heel sandal by Portuguese vegan brand, FAIR, ethically made in worker-friendly factories from vegan and sustainable materials.
MoosShoes stocks classic Birkenstocks in all the colors, made with "animal-friendly, ecologically-sound and sustainable materials".
And for men….
Great men's sneakers by French brand, Veja – created using recycled plastic bottles.
A nice selection of classic, vegan men's dress shoes at MooShoes, from boots to oxfords to loafers.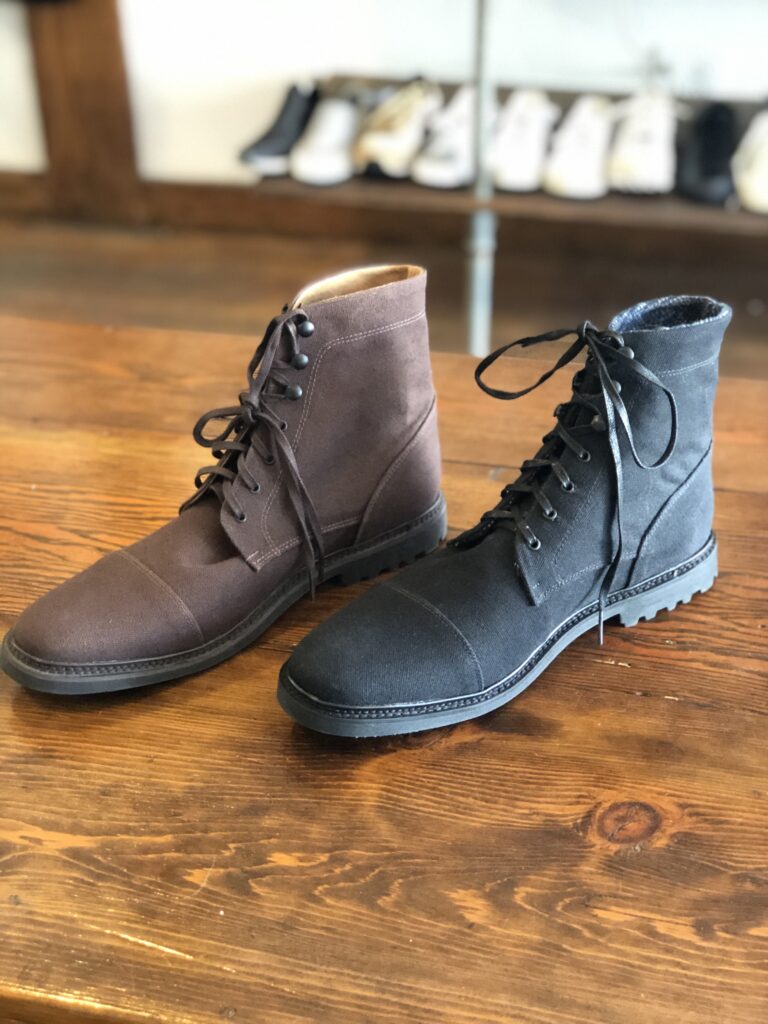 It has been said that the best way to make change is with our wallets. If we don't want to contribute to the torture and slaughter of billions and billions of animals, we need to support and buy from companies that are creating and selling new, innovative, sustainable, vegan products. We as consumers have more power than we think! If we reject the old, outmoded ways of doing things, businesses will take note and continue to up their game in creating better and more ethical products.
The only way forward is to create a sustainable, vegan world….The Future is Vegan!

For more information or to shop online, check out MooShoes.com.