Protect Mother Earth – She is Not a Trash Bin
"But our waste problem is not the fault only of producers. It is the fault of an economy that is wasteful from top to bottom – a symbiosis of an unlimited greed at the top and a lazy, passive, and self-indulgent consumptiveness at the bottom – and all of us are involved in it." ~Wendell Berry


Earth Day has come and gone…but seriously, shouldn't every day be Earth Day? We live on Planet Earth….She is our home….and She is in serious trouble….because of us! Mother Earth needs to be our priority! The path we are on is headed for disaster and it is time for some drastic course corrections.
We treat this beautiful, life-giving planet as if it's a giant receptacle. Each year, as the human population exponentially grows, humans are producing more and more waste, especially plastic, that is devastating our precious waterways and littering our beaches, forests and streets.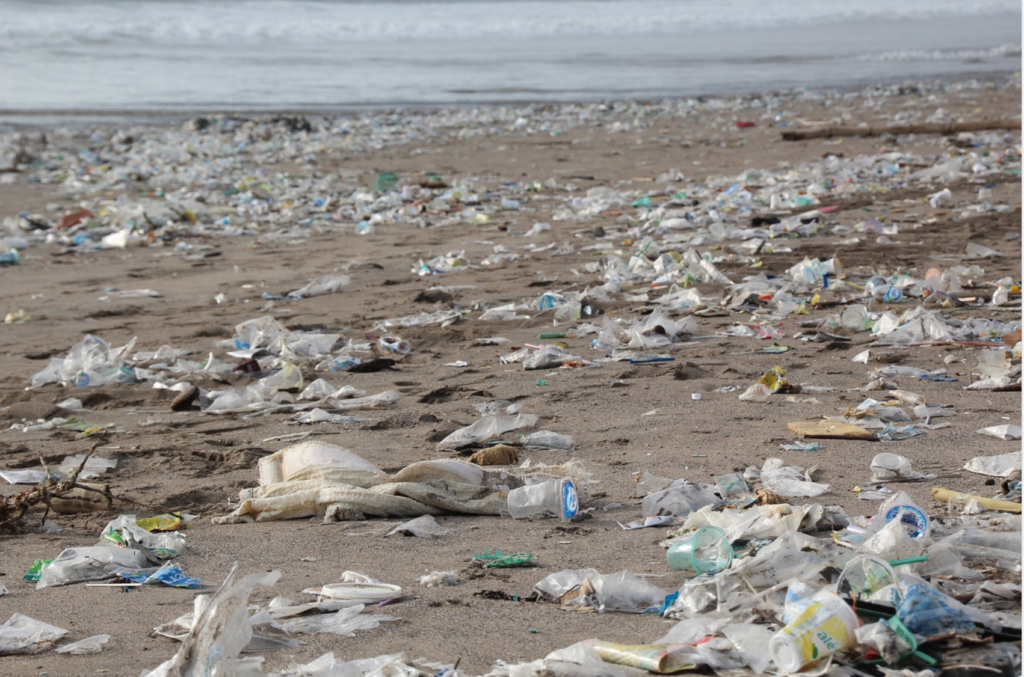 "There is no such thing as "away". When we throw anything away, it must go somewhere." One of our #1 priorities should be to fight plastic pollution and reject single-use plastic. The plastic pollution problem is dire and is gravely affecting the health of our planet and its inhabitants – from wildlife to marine life to humans.
By the year 2050, scientists predict that we will be producing one billion metric tons of plastic and that 13.2 billion tons will enter landfills or the environment if current production and waste management trends continue. And global waste will continue to increase by as much as 70% by 2050 if urgent action is not taken, according to the World Bank.
We are literally drowning in plastic! It's been said that microplastics in our seas now outnumber stars in our galaxy. And that there will be more plastic than fish in the oceans by 2050 if we don't do something.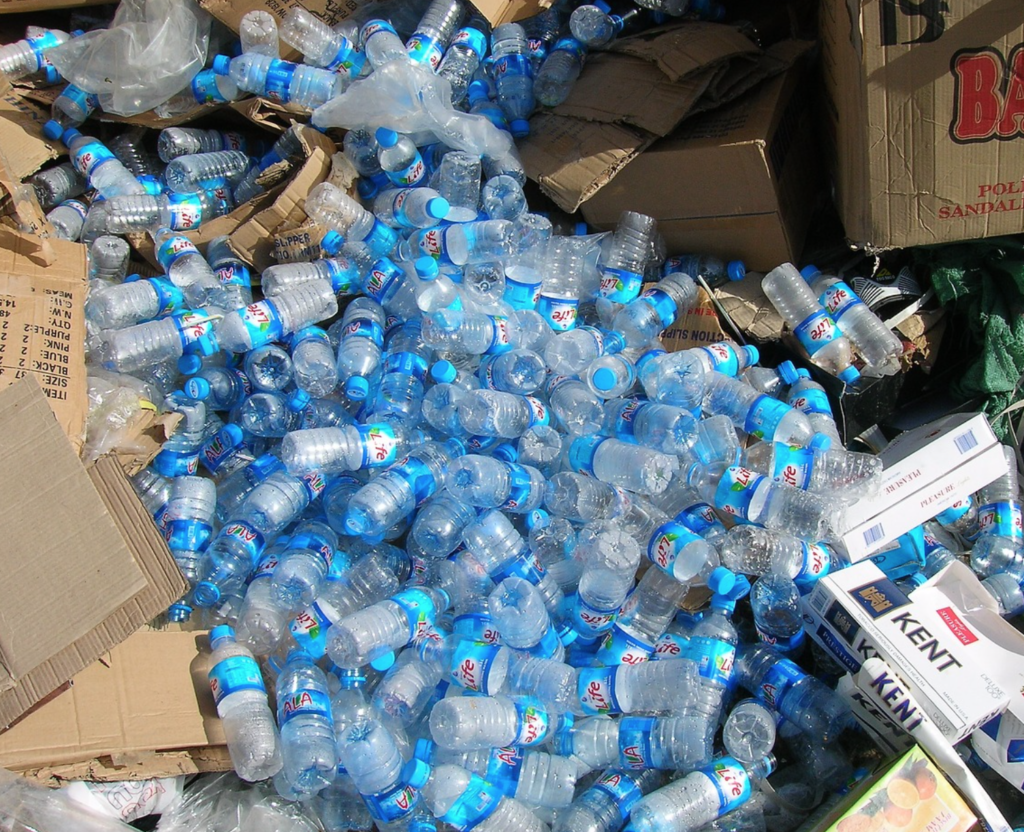 Below are some more alarming statistics about our plastic waste problem –
Annual consumption of plastic bottles is set to top half a trillion by 2021, far outstripping recycling efforts.
500 billion disposable plastic bags are used worldwide each year. More than one million bags are used every minute.
It can take up to 1,000 years for plastic to decompose.
More than 8 million tons of plastic leak into our oceans every year.
It is now believed that there are 5.25 trillion pieces of plastic debris in the ocean.
83% of our tap water has been found to contain plastic particles.
Over 100,000 marine animals are killed by plastics each year (and these are the ones found).
At least 2/3 of the world's fish stocks are suffering from plastic ingestion.
Approximately one million seabirds also die from plastic and over 90% have plastic pieces in their stomachs.
Up to 91% of plastic is not even recycled.
Carbon dioxide emissions from burned plastic will triple by 2030.
In addition to all this plastic waste, there is of course other trash, including electronic waste, fashion/textile waste, and cigarette butts. A few more facts –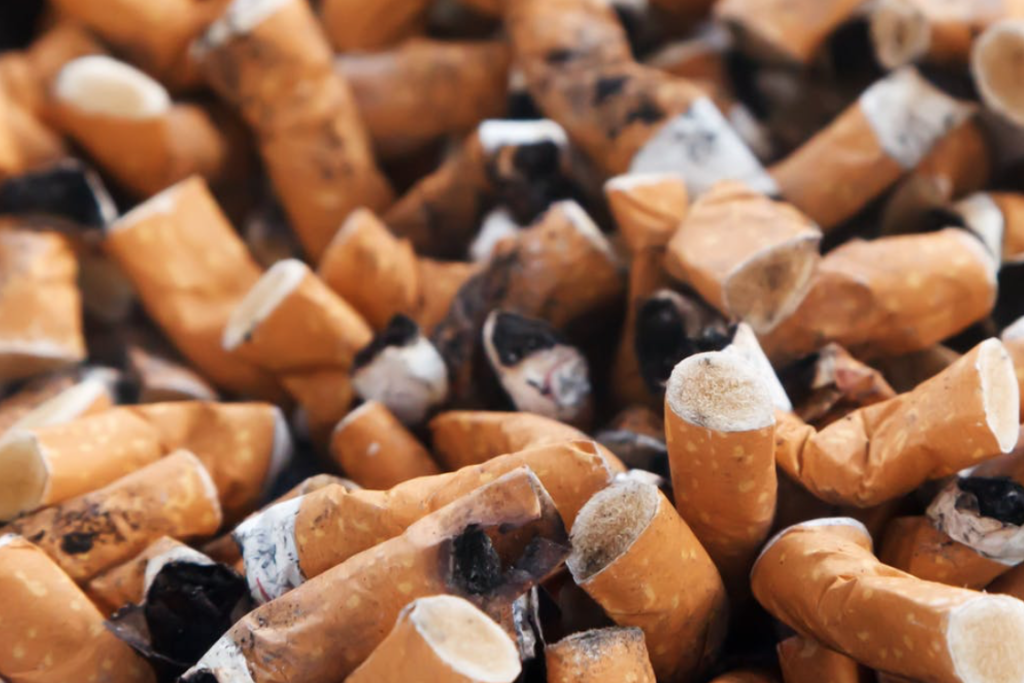 Each year, nations generate 1.3 billion tons of waste. That's expected to soar to 4 billion tons by 2100.
Every year we dump a massive 2.12 billion tons of overall waste.
In our throwaway culture, 99% of the stuff we buy ends up being thrown away within six months.
About 20 to 50 million metric tons of electronic waste (e-waste) are disposed of worldwide every year.
Around 1.69 billion pounds of cigarette butts end up as toxic trash each year and take about a decade to decompose.
The US alone sends about 21 billion pounds of clothing waste to landfills every year.
Only about 10 – 15% of donated clothing ends up in the secondhand market.
The average US consumer throws away clothing and shoes to the tune of 70 pounds per year.
More than half the world's population does not have access to regular trash collection.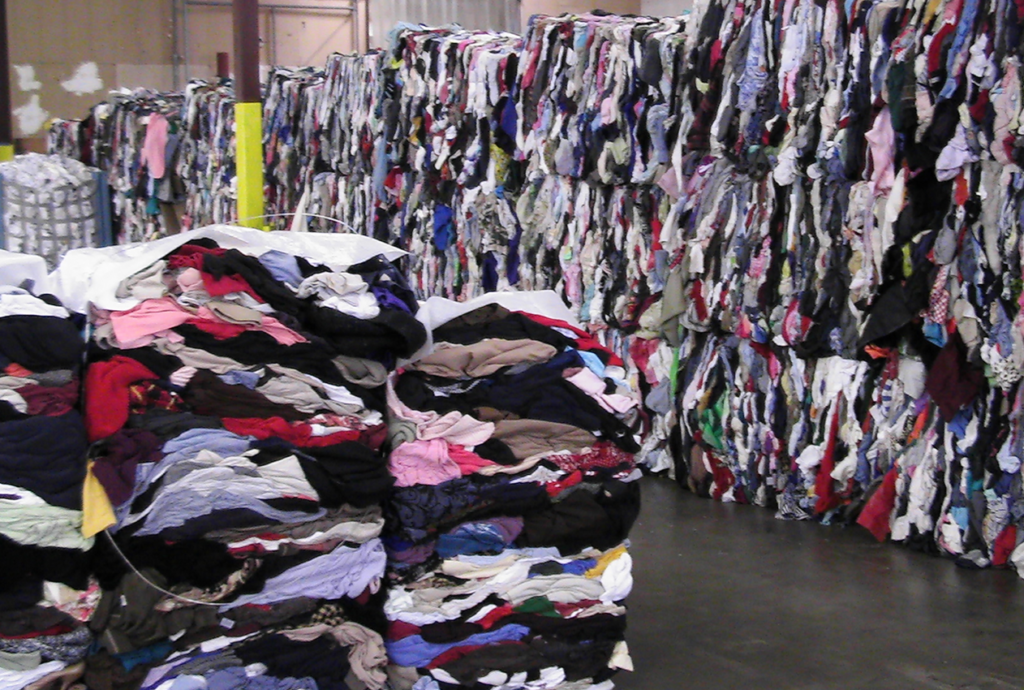 Pollution from trash runs into rivers and seeps into ground water. And the atmosphere can be poisoned by the toxic discharge from trash.
Because plastic is everywhere and sticks around forever, plastics will contaminate and affect waterways and ecosystems for hundreds, if not thousands, of years. And sadly, plastics continue to get produced. The WWF reported that nine million tons of plastic enter the ocean every minute, and up to four times this amount enters the environment elsewhere.
Our 'disposable', plastic lifestyle is literally choking our oceans and marine life. And much of this plastic pollution is from disposable, single use plastics such as bags, bottles, lids, straws and so forth.
Treating the oceans as a garbage dump is not only horrifying and disgusting, it is criminal, killing off countless whales, birds, seals, turtles and fish every year. Ingested plastic causes blockages in the digestive systems of these vulnerable animals causing them to get sick and die slow, painful deaths.
To quote Sea Shepherd founder, Captain Paul Watson "If the oceans die, we die. The ocean is the life support system for the planet, providing 50% of the oxygen we breathe and regulating climate." We must make change! Taking care of the world's ocean garbage problems is one of the largest environmental challenges we face today!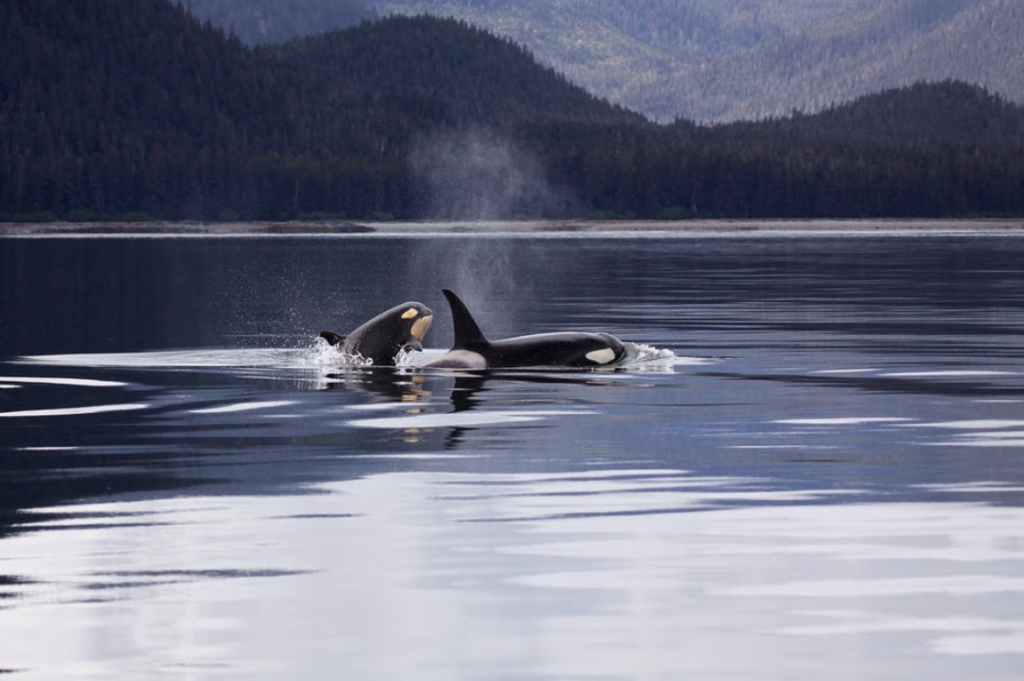 We simply cannot take this planet and the natural world for granted any longer. We are not guaranteed clean water to drink, clean air to breath, arable soil to grow food, viable oceans or a habitable environment to live in. It is up to us to make the necessary changes to nurse Mother Earth back to health. Our very lives and the lives of future generations depend on our taking action now!
Governments must lead, enacting strong policies, levies and bans. But it really comes down to individual actions that make a huge difference.
So, how and where do we start?
In my humble opinion, it begins with the children for they are the ones inheriting this damaged and very neglected planet. First and foremost, we need to instill a sense of wonder and responsibility in children about this beautiful planet we call home. Children are already curious about the natural world and all of its beauty. They just need that curiosity to be nurtured.
From a young age, children should be taught to respect and protect nature – the plants, flowers, trees, wildlife, insects, waterways – as well as learning about conservation. Children should be encouraged to spend time outside and connect with nature as well as learn how to be good stewards of the planet. And that means not littering, learning to recycle and living more simply without so much stuff.
We can all learn from the animals who walk lightly and sustainably on this earth. It is not the animals who are consuming mindlessly and leaving behind a wake of trash, cigarette butts and plastic bottles. Animals take from this Earth only what they need. This sadly cannot be said about humankind.
Some things we can all immediately do to reduce our impact on the world:
Think the 5 R's of Sustainability –
Refuse single use plastics.
Reduce our needs and wants.
Reuse and repurpose items.
Recycle and compost.
If we are to affect long term, serious change, we must collectively approach our lives differently and move beyond materialism. We live in an overly consumerist world which is truly one of the root issues we all have to address if we want to protect our planet. The old adage 'Less is more' applies more than ever in today's world. We are bursting at the seams with all our stuff. We must clear out the clutter of our lives and take steps to reduce our consumption.
Some other tips on what we can each do to minimize waste –
Reject single use plastic….up to 50% of consumer plastic is single use.
Carry reusable coffee cups and reusable water bottles.
Use metal or paper straws instead of plastic ones.
Say goodbye to cigarettes, which are horrific on too many levels.
Pick up litter when you see it.
Adopt a more minimalist lifestyle and consume less.
Invest in fewer, quality items and stop buying fast fashion, which is unfortunately a terribly resource-intensive and destructive industry. 
Support eco-friendly and vegan brands that responsibly and sustainably source and manufacture products.  Buy natural and recycled materials. Buy second hand clothing.
Only buy what you need and eat what you buy.  
Buy local, buy in bulk and buy organic wherever possible.
And of course, go vegan. Veganism is the answer to so many of our world's ills.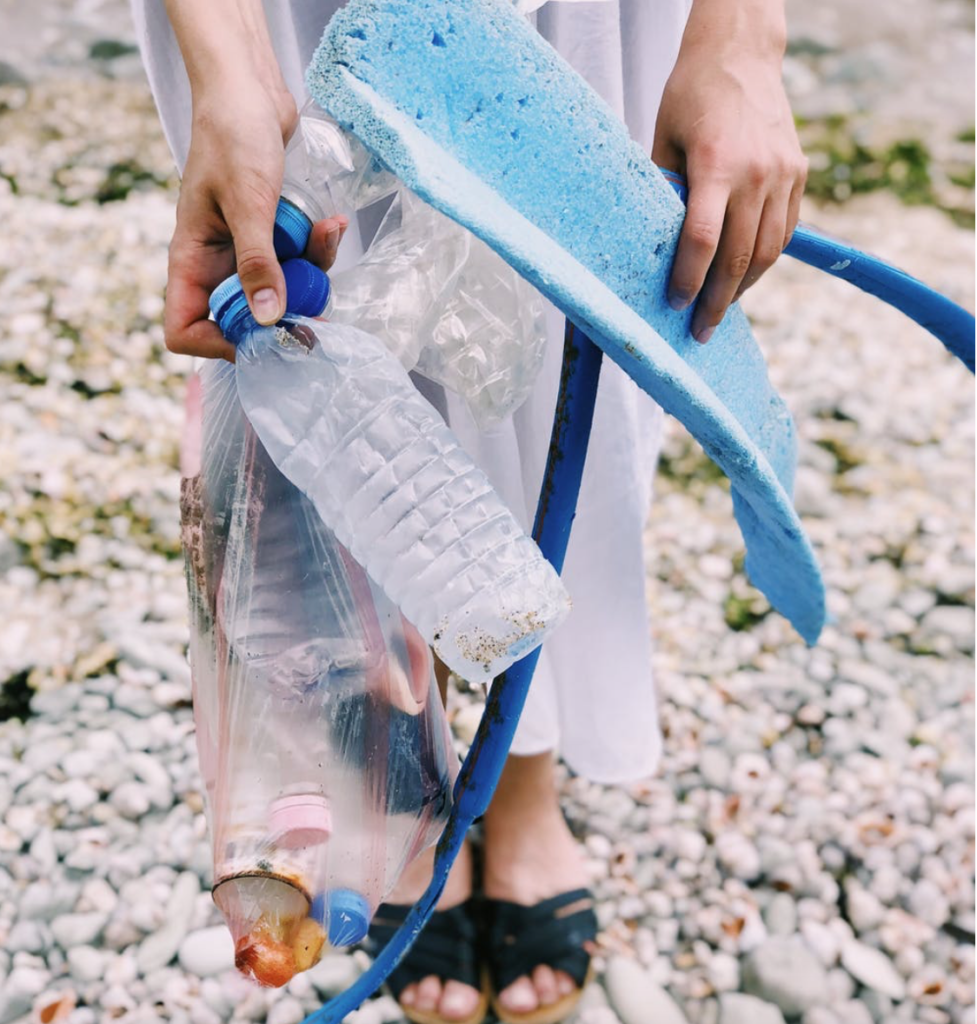 The question we must all ask ourselves is "What kind of world do we want to live in and leave behind for future generations?"
With the global human population headed towards 8.6 billion by 2030, we must take stock now and protect this beautiful planet that has taken care of us for so long. Let's continue to educate ourselves and others on how we can create a better world for all of us.
"People must feel that the natural world is important and valuable and beautiful and wonderful and an amazement and a pleasure." ~ Sir Richard Attenborough
1,676 Comments