April 16, 2019
/
/
Comments Off

on So….What Do Vegans Eat? Some Quick & Easy Breakfast Ideas
So….What Do Vegans Eat? Some Quick & Easy Breakfast Ideas
Since going vegan, I am often asked what a typical day looks like for me….as far as what I eat for breakfast, lunch and dinner….and anything in between.  The question is always…"so what DO you eat?"  I can tell you honestly that I never feel deprived with this new lifestyle.  In today's world, there are so many vegan products and plant based options, with new products coming on the market all the time.  Plus just about everything can be veganized these days.  
This is most definitely not the veganism of yesteryear where finding good vegan food choices in stores and in restaurants was very limited. Today, there is something for everyone. There is a very wide spectrum of vegan food choices. Whether your taste runs to the healthy, whole foods end of the spectrum or to the junk food variety of plant based foods, there is a multitude of options to choose from.
For me personally, while I work towards eating super healthy, whole plant-based foods, I tend to crave serious comfort foods. Believe me, there is a LOT of great vegan comfort food recipes and choices out there! And since we are all strapped for time, I tend to eat things that are fairly quick and easy, whether I'm making something at home or grabbing something to go.
Below are some of the breakfast food choices I typically make, which run the gamut.  All tasty, all vegan and all good choices, depending on the mood you're in.
Most days, I opt for a protein smoothie or a green juice of some sort. Pictured below is a typical protein smoothie that I make each morning. A Vega protein smoothie with chocolate Vega protein powder, almond or cashew milk, banana, almond butter and ice with some added maca powder or ground chia seeds.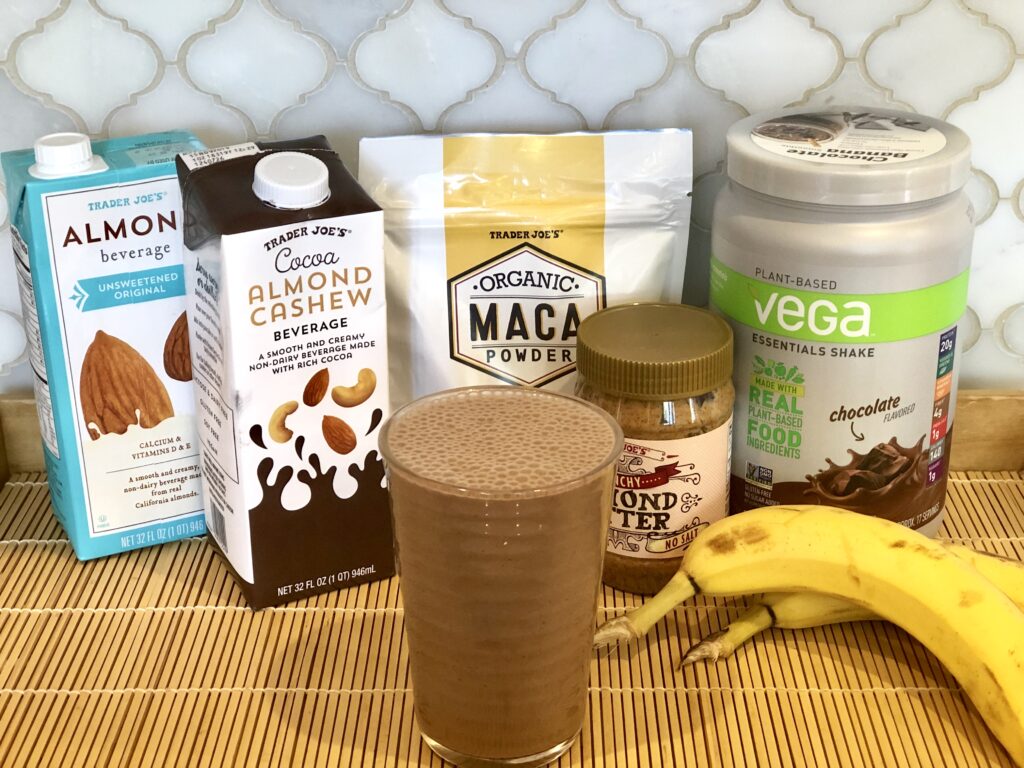 Or I do some kind of fruit smoothie…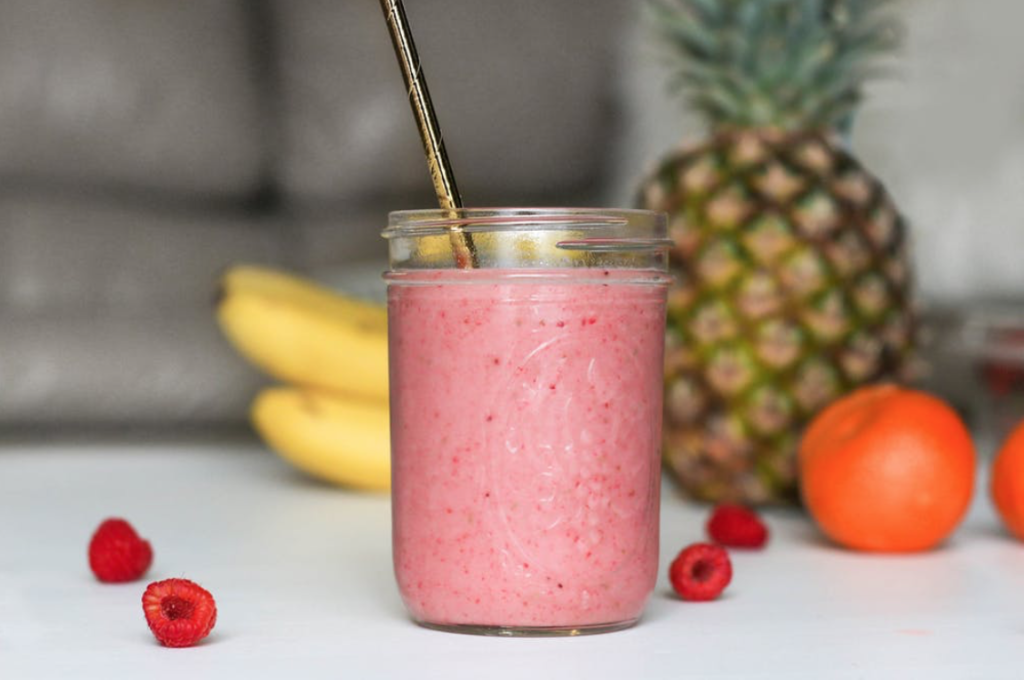 And a green juice that I either grab on the go or I juice myself at home with a juicer that I've owned forever. Pictured below is the Zeus green juice from The Punchbowl in Los Feliz – green apple, fuji apple, parsley, watercress, sprouts and ginger.
Another quick and easy breakfast choice for me is either granola or a hot oatmeal served with almond or cashew milk, fresh berries or banana, walnuts, flax seeds, hemp hearts and maybe a bit of maple syrup for added sweetness.
Or I'll opt for a toasted bagel with vegan cream cheese or hummus, tomato, cucumber, lettuce & cracked black pepper.
Avocado toast is a definite mainstay in my diet, and I often have this for breakfast.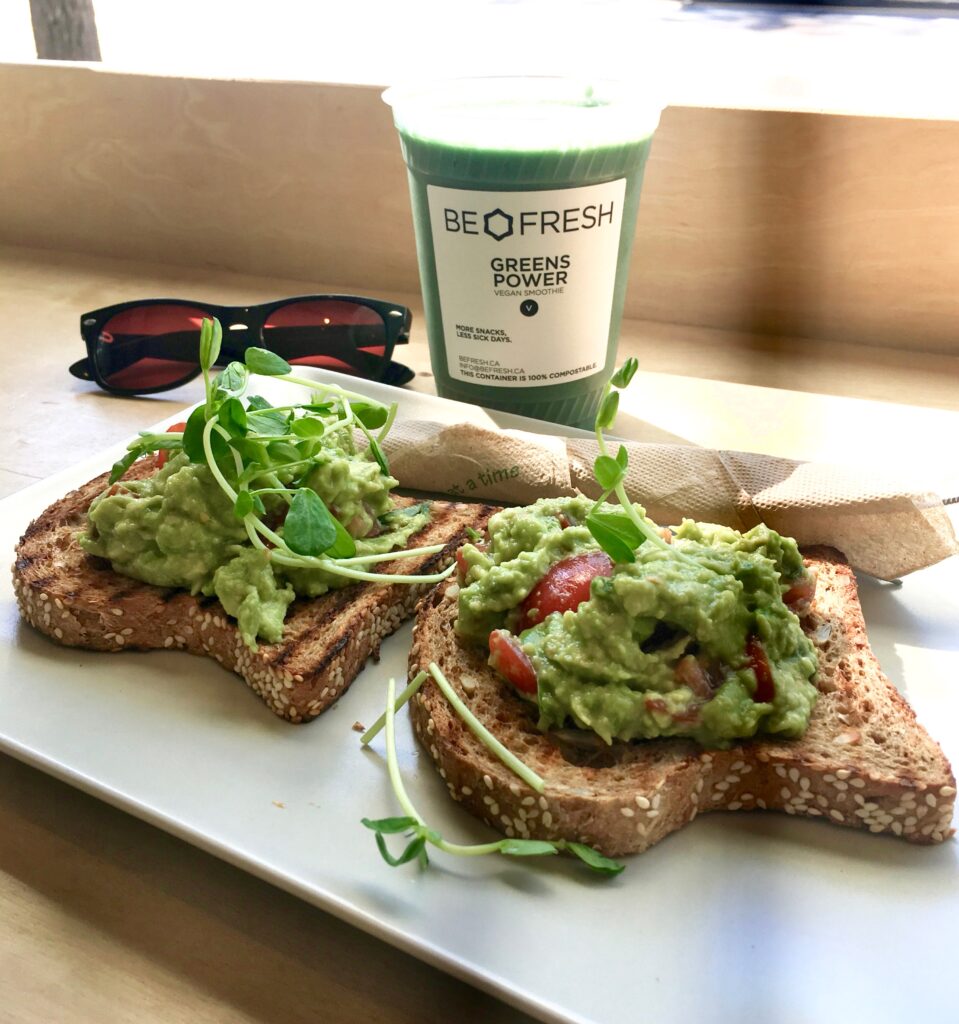 And sometimes I'm in the mood for yogurt like the Probiotic Coconut yogurt by The Coconut Cult which has 25 billion probiotics per serving that is great for digestion and gut health.
If I'm on the go, I'll grab a whole foods bar like a LARABAR or a Bright Whole Food bar (pictured here).
And if I'm traveling, I'll opt for a big bowl of in season fruit and a fruity drink or cocktail.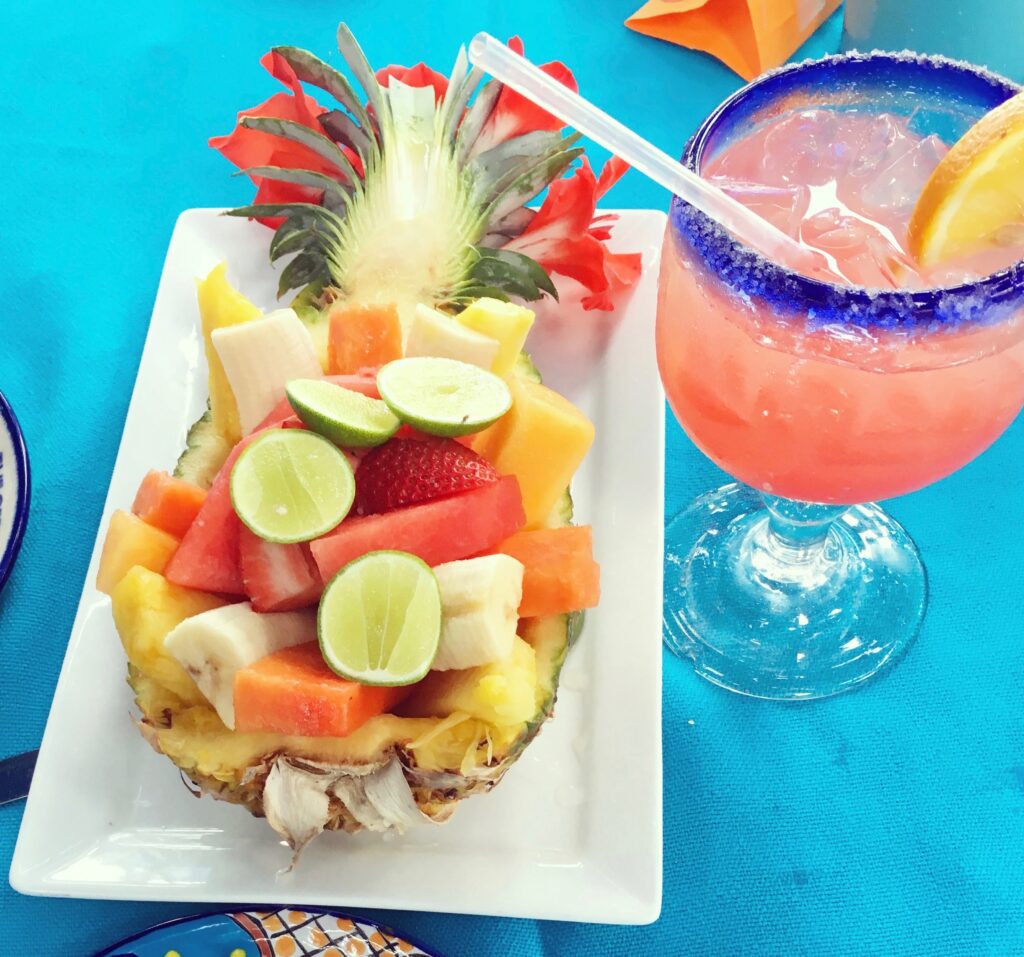 During the weekend, I'm sometimes in the mood for something a little more substantial, so I'll have a tofu scramble with roasted potatoes.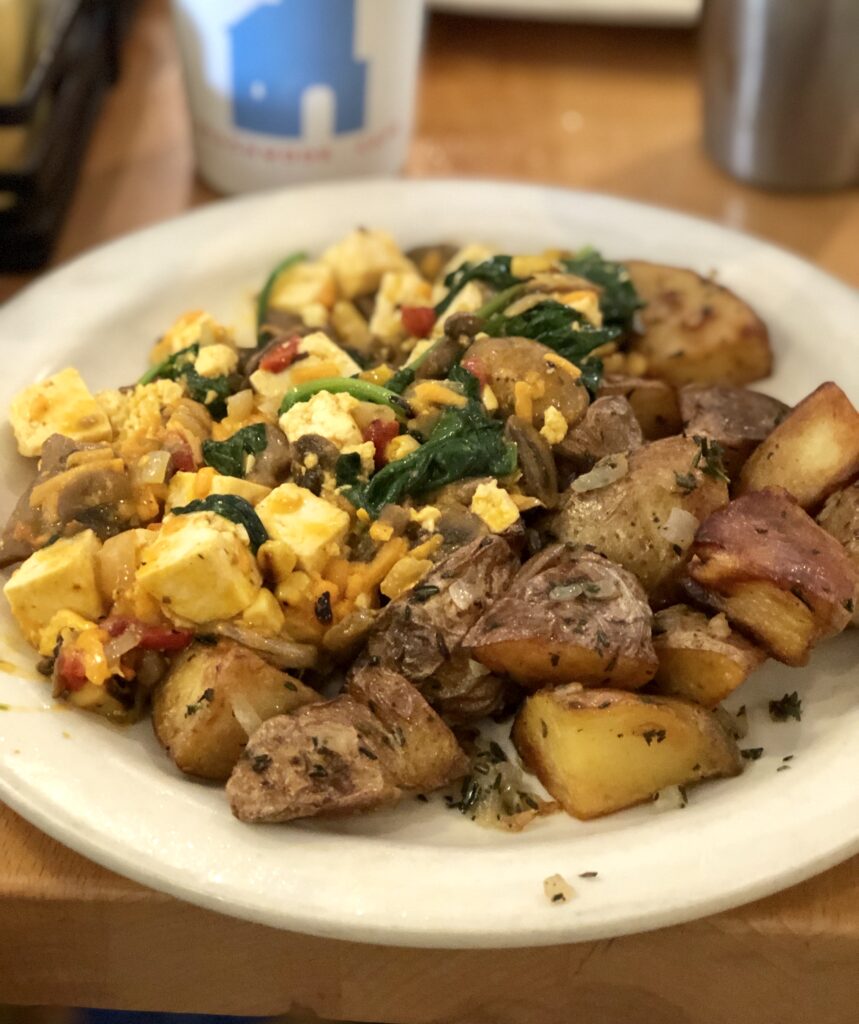 And for the ultimate decadent treat, I'll go for delicious vegan donuts!
As you can see, there are no shortages of vegan options to choose from. Stay tuned for more yumminess with my lunch and dinner options :).
"Vegan food is soul food in its truest form. Soul food means to feed the soul. And to me, your soul is your intent. If your intent is pure, you are pure." ~Erykah Badu