Stock Up on Vegan Eats at New East Hollywood Market – Besties Vegan Paradise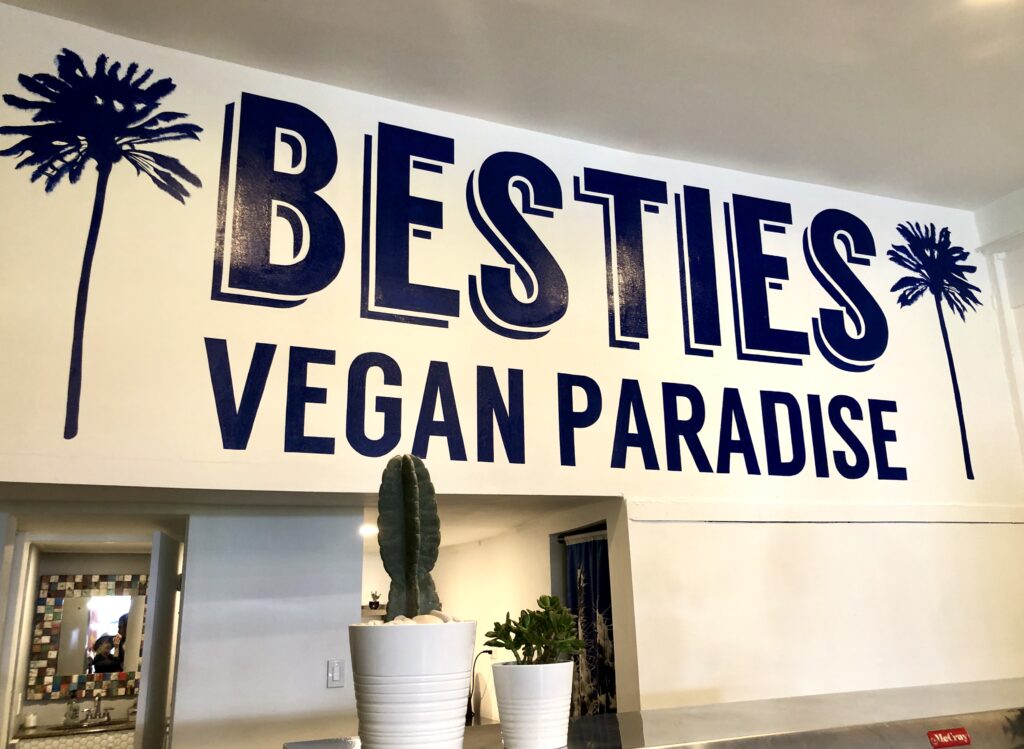 Very excited to find this recently opened vegan convenience market, Besties Vegan Paradise, located in East Hollywood. A small neighborhood specialty store, Besties stocks all-vegan, hard to find food and snack items, many of which are local, independent LA brands. The beauty of this store is that everything is exclusively vegan, so no need to second guess the ingredients. And because everything is under one roof, it is easy and convenient to shop all of your vegan cravings. I am personally excited to see this market open as it's always been a treasure hunt trying to find vegan specialty items in larger grocery stores.
Besties opened in January 2019, founded and co-owned by best friends Alison Shead, Asia Phoenix and Matt Fontana. Their motto is "All Vegan Everything!" And their primary and noble mission is "dedicated to animals, Earth and equality for all of Earth's inhabitants" and to "making the world a better place for all of Earth's creatures…because none of us are free until all of us are free."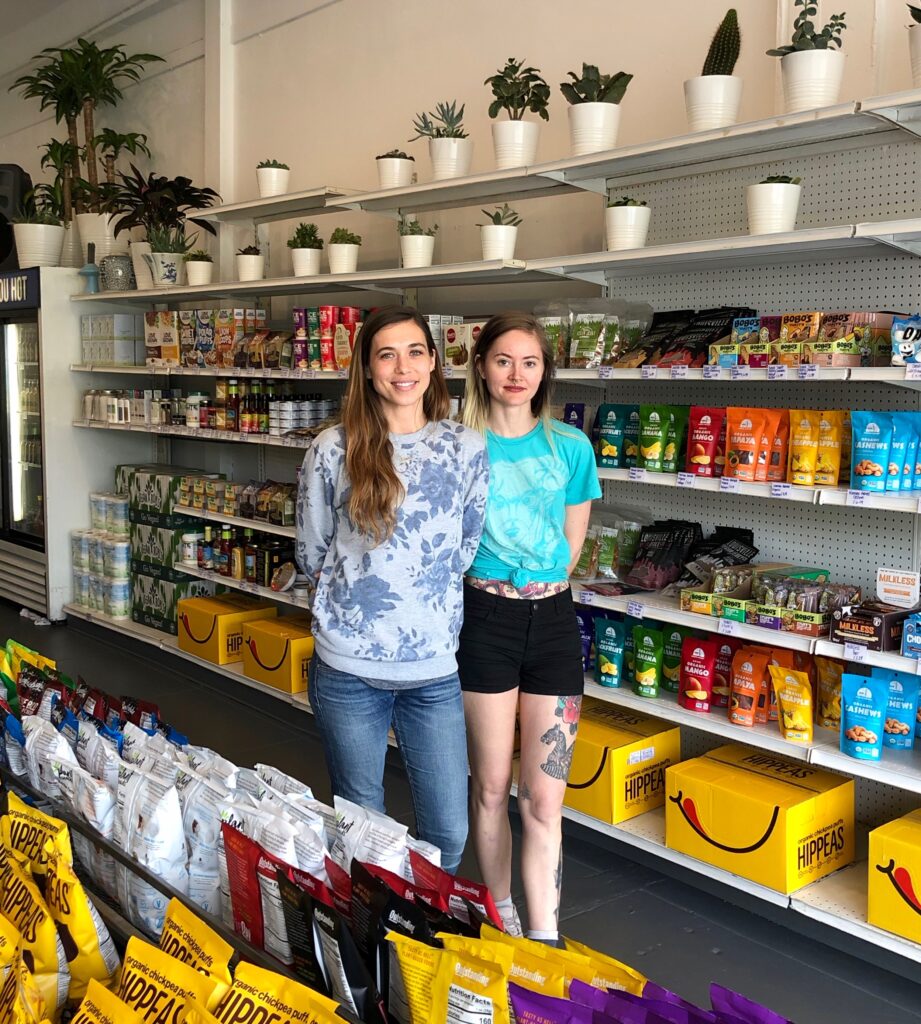 The owners themselves are vegans and have thoroughly researched their products. Knowledgable and helpful, they will steer customers in the right direction for whatever someone is looking for, whether it's a basic item or the latest product. And because the owners are first and foremost concerned with ethics, they are selective in the brands and companies they do business with, ensuring everything in the store is 100% vegan and cruelty-free.
For a small store, I was surprised by the impressive selection of food and snacks sold at Besties. They sell all the vegan goodies and snacks….. think plant based meats, cheeses, yogurts, milks and butter, ramen noodles, jerky, all kinds of chips, chocolates, ice cream, candy and more.
Besties carries plant based meats such as the delicious Beyond Meat products from the satisfying The Beyond Burger to Beyond Sausage as well as brands such as The Herbivorous Butcher and Viana Veggie Chickin Nuggets.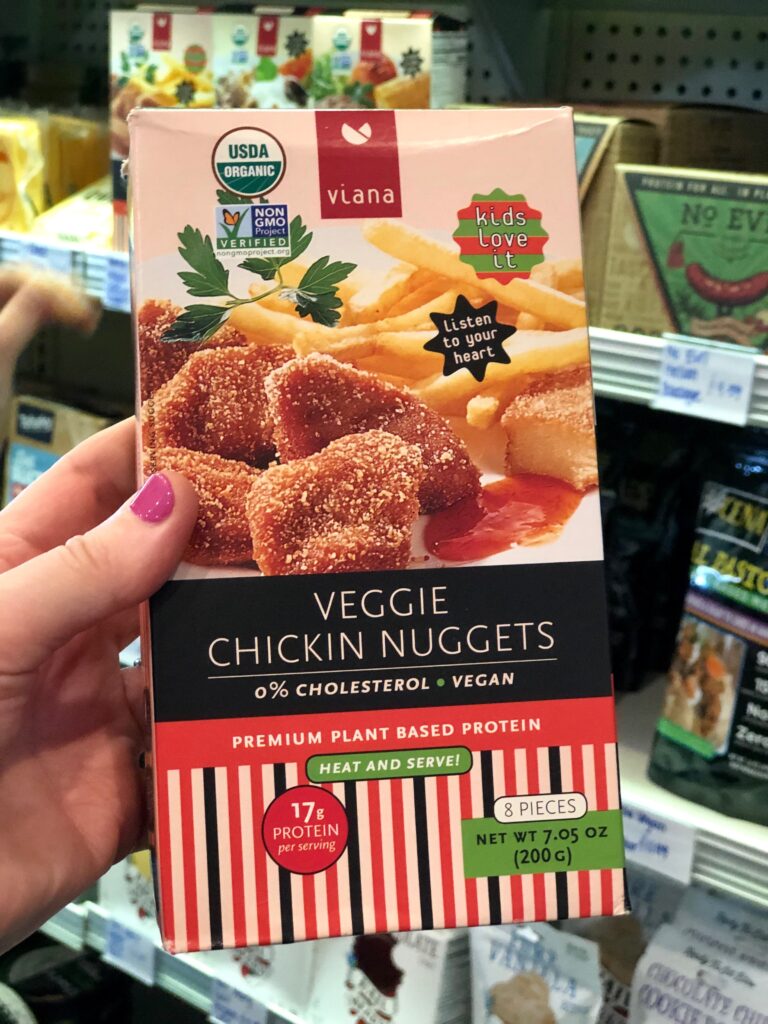 And they carry wonderful plant based cheeses. I was personally happy to see that Bestie's carries Blode Kuh @blodekuhla cheeses which I could only find at the local farmer's markets before now. LA-based Blode Kuh makes my absolute favorite cashew based cheeses – whether it's their cultured cream cheese spreads or their amazing aged cashew cheese wheels. All flavors are phenomenal – trust me!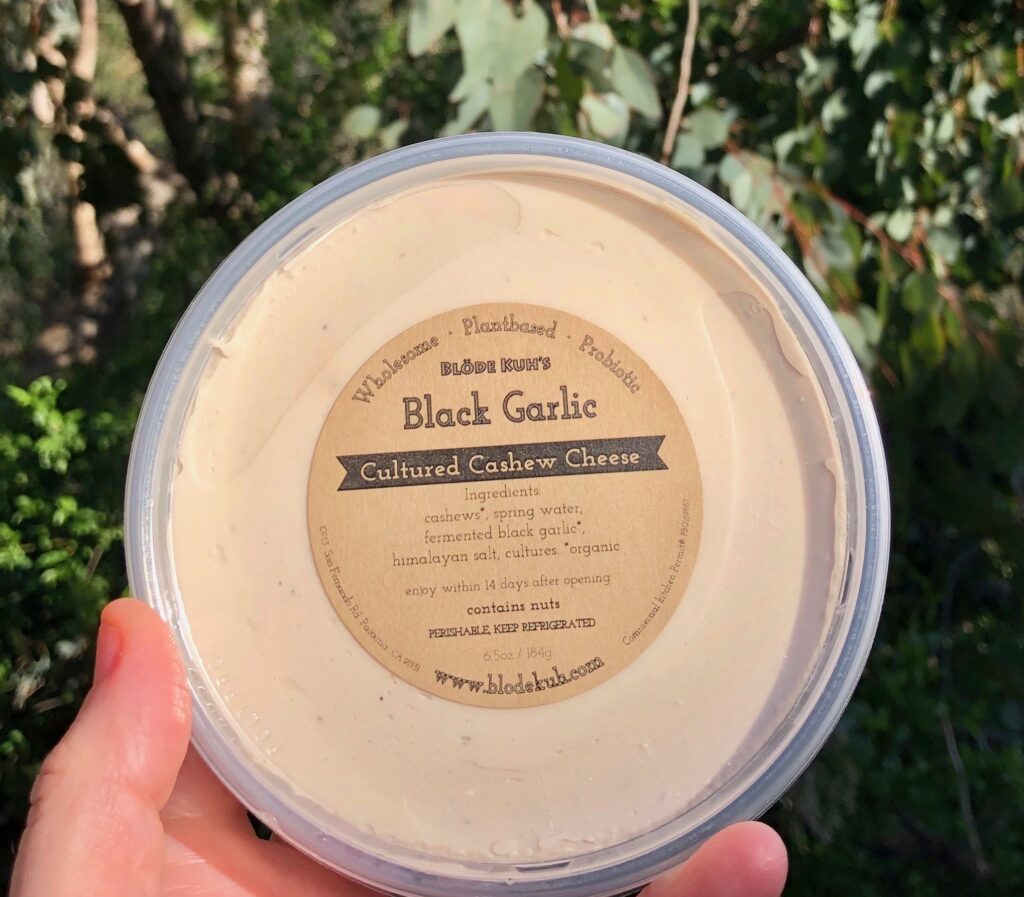 I just discovered VioLife @violife_foods cheese at Besties, a brand from Greece that has apparently made vegan, GMO-free foods since the 90's. Their products include a hard parmesan cheese, shredded mozzarella, feta and sliced cheeses such as a mature cheddar cheese (pictured below). This sliced cheese is great melted on top of toast or a veggie burger.
Another great find is Follow Your Heart @followyourheart yogurt with Probiotic Cultures. I have been searching high and low for a good vegan yogurt and this is it! Perfectly smooth, tasty and creamy. I personally love the Blueberry but it's also available in Peach, Cherry, Raspberry and Strawberry, among other flavors.
And for all the hummus lovers, I discovered my new favorite hummus by Yalla Hummus @yallahummus, handcrafted in small batches with organic ingredients. I tried the Artichoke & Spinach hummus which was smooth, creamy and delicious, but they come in many different flavors such as Black Bean Chipotle and Cilantro Jalapeño to name a few.
There's also a nice assortment of delicious baked goods from Karma Bakery – vegan and gluten free cupcakes, brownies and banana bread.
And a permanent pop up called Vrank's, which serves up NY-style vegan hot dogs, chili cheese dogs, and @beyondmeat sausages.
Besties hosts local vegan vendors on Saturdays from 12 – 4 and holds other fun events like Taco Tuesdays, Punk Rock Thursdays, and more. I happened to visit on Taco Tuesday and tried the delicious vegan tacos and fully loaded nachos…. a delicious surprise!
Delicious, loaded and veganized nachos & tacos on Taco Tuesday!
If you're craving some tasty vegan treats and you're in the LA area, this is most definitely your place. Whether you're vegan or not, there is something in here for everyone!
4882 Fountain Ave, Hollywood, California, USA, 90029

Open Mon – Sun 8:00am – 8:00pm