Super Easy Oatmeal, Walnut & Date Bliss Bites

Packed with protein, fiber and complex carbohydrates for on-the-go energy, these super healthy bliss bites (or energy bites) are quick and easy to make with zero cooking involved (my kind of recipe)! They're especially great to make in the summertime, when turning on the oven is just not an ideal option.
These little nutritious bites are great for breakfast or as a quick snack or for packing on the go, and will sustain for the long haul. Whether going for a hike, hitting the gym or working on the computer, these snack bites are a great pick me up throughout the day.
Adapted from a friend's recipe, these bliss bites taste like delicious and decadent cookie dough, but they're actually very healthy and packed with all the good nutrients, vitamins and minerals.  
I prefer to use medjool dates in the recipe as they lend a very rich, almost caramel-like taste and texture, and they're a natural sweetener.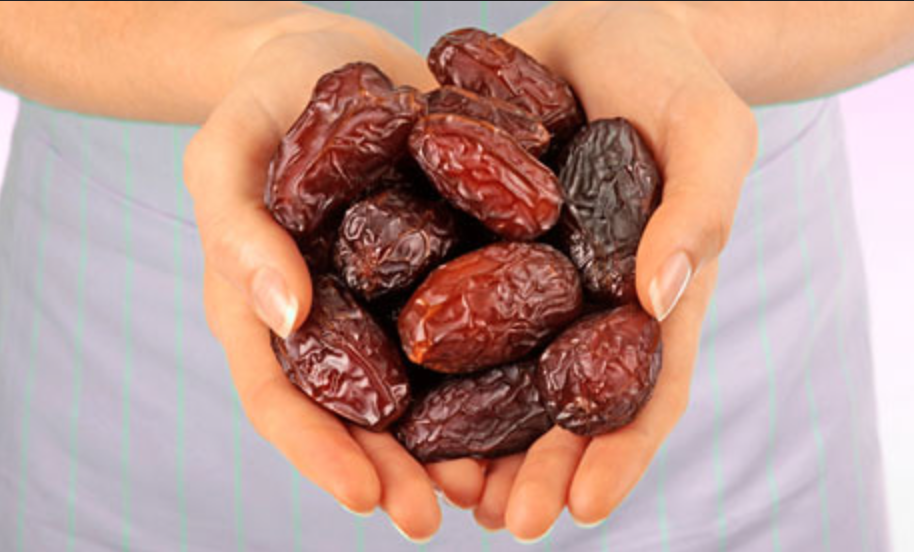 Prep 45 min – 1 hour 
Makes approximately 24 bliss bites
Ingredients:
1 1/2 cups soft, pitted dates, chopped (Medjool dates are the best)
1 cup walnut pieces
1 cup old-fashioned rolled oats
1 tablespoon ground flaxseeds, blended with 2 tablespoons water
1 teaspoon vanilla extract
1 teaspoon ground cinnamon
1 – 2 tablespoons date sugar (optional)
1/2 – 3/4 cup dark chocolate chips (vegan) – adding chocolate chips is optional
shredded coconut (optional)
Directions:
Using a food processor, combine the dates, walnuts and oats and mix until crumbly.
Add in the flaxseed mixture, vanilla, cinnamon, and date sugar. Process until the dough holds together. You can add a little water if dough is too dry. If needed, add water 1 tablespoon at a time.
If using chocolate chips, add in and mix by hand.
Scoop out about 1 tablespoon of the dough and roll it between your hands to form a ball.
Roll the balls in shredded coconut (optional).
Arrange the balls on a baking sheet or tray and put in refrigerator for about 4 hours (until firm).
Delicious any time of day or night!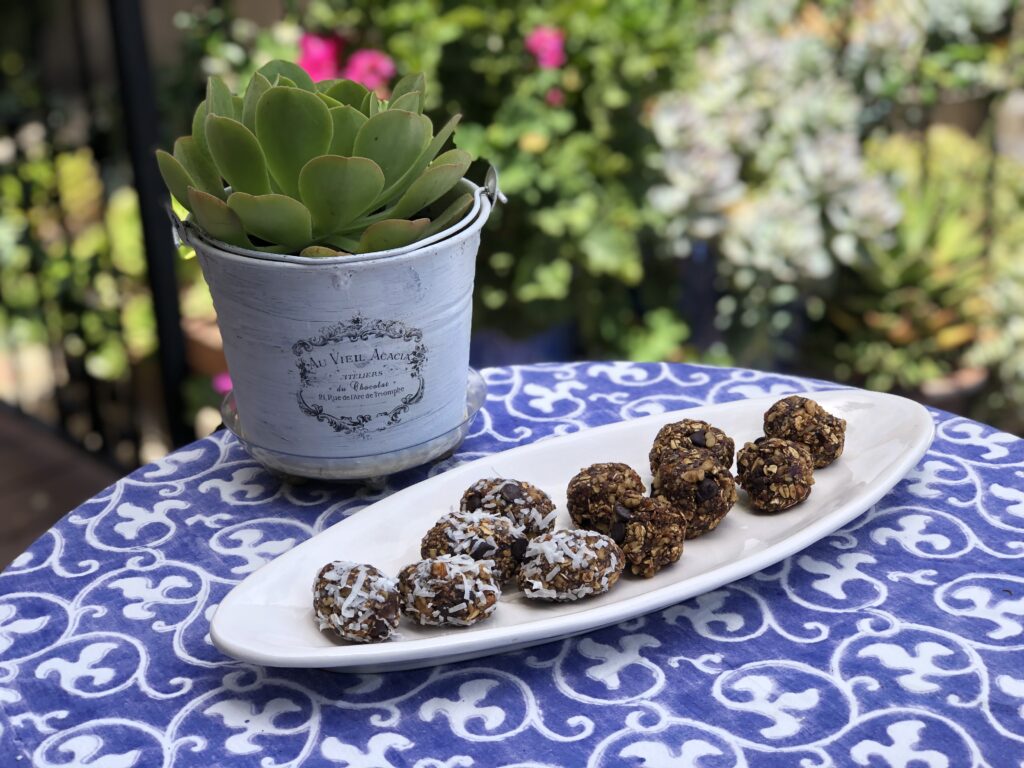 Enjoy! 🙂