July 29, 2019
/
/
Comments Off

on Refreshing Gazpacho Soup
Refreshing Gazpacho Soup
I will admit, I am not a natural cook (a baker, yes, but not a cook). It really wasn't until I went vegan that I began gaining an interest in experimenting with new recipes. Creating healthy, colorful, plant-based foods is something I can get excited about. And so, I will begin sharing some of my favorite recipes that I have found and tried or have slightly adapted myself.
Because it is the dead of summer and it's been super hot, I have no interest in cooking anything over a hot stove. So for me, it's mostly about smoothies, salads and cold soups in the summertime. And making the most of all the fresh produce!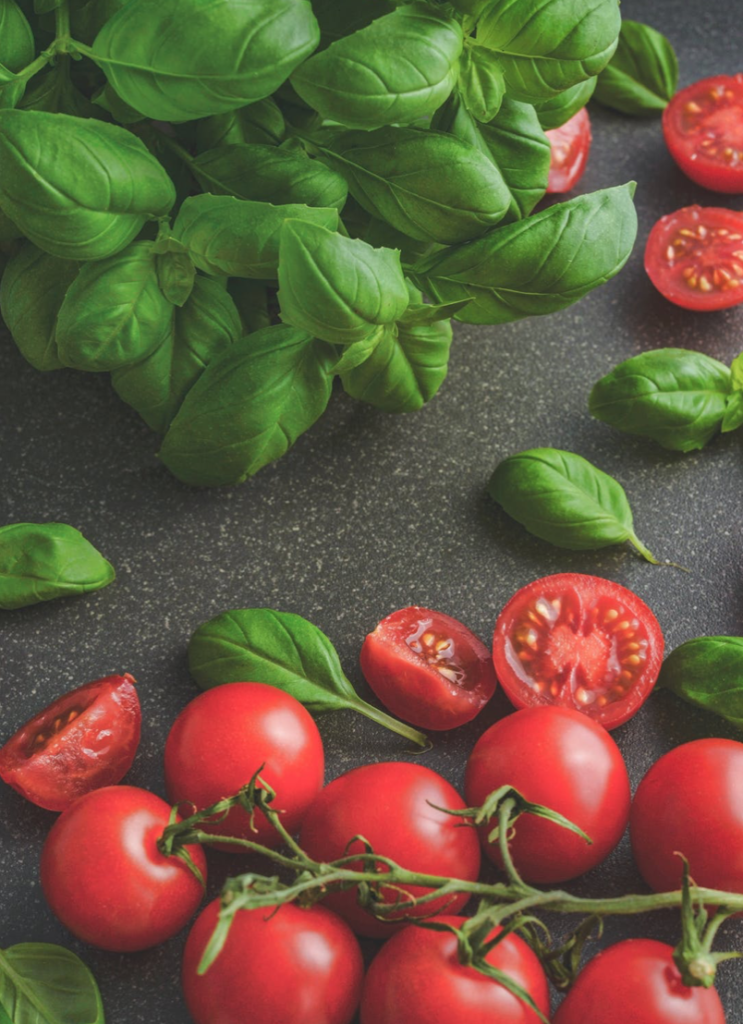 Gazpacho is a cold tomato-based soup chock full of veggies and spices, and it's something I remember enjoying as a child.  My mother absolutely loved serving us this, made from the tomatoes that she had growing in her garden.  Unfortunately, I never got her recipe before she passed away.  So I searched online for a recipe that most resembled my mother's gazpacho.
Please check out this wonderfully savory and refreshing cold soup recipe – slightly adapted from Chef John's Gazpacho found on allrecipes.com.
Prep 45 min – 1 hour
Serves 6
Ingredients:
4 large fresh tomatoes (or 6 medium tomatoes) – peeled and diced
1/2 cup red bell pepper – finely diced
1/4 cup scallion – minced
1/2 cup celery – finely diced
1/2 English cucumber – peeled and finely diced
1 large jalapeno pepper – seeded and minced
2 cloves garlic – minced
1 teaspoon salt (I use Maldon sea salt)
1/2 teaspoon ground cumin
1 pinch dried oregano
1 pinch cayenne pepper
fresh ground black pepper – to taste
1 pint cherry tomatoes
1/4 cup extra virgin olive oil
1 lime – juiced
1 tablespoon balsamic vinegar
thinly sliced fresh basil (to garnish soup)
Directions:
Combine diced tomatoes, bell pepper, scallion, celery, cucumber, jalapeno, and garlic in a large bowl. Stir in salt, cumin, oregano, cayenne pepper, and black pepper. 
Place cherry tomatoes, olive oil, lime juice, and balsamic vinegar in a blender. Cover and puree until smooth. Pour pureed mixture through a strainer into the tomato-cucumber mixture; stir to combine. 
Place 1/3 of the tomato mixture into the blender. Cover, turn blender on, and puree until smooth. Return pureed mixture to the remaining tomato-cucumber mixture. Stir to combine.
Cover and chill in refrigerator for 2 hours. 
After two hours (or more) in the refrigerator, serve cold soup, topped with fresh basil.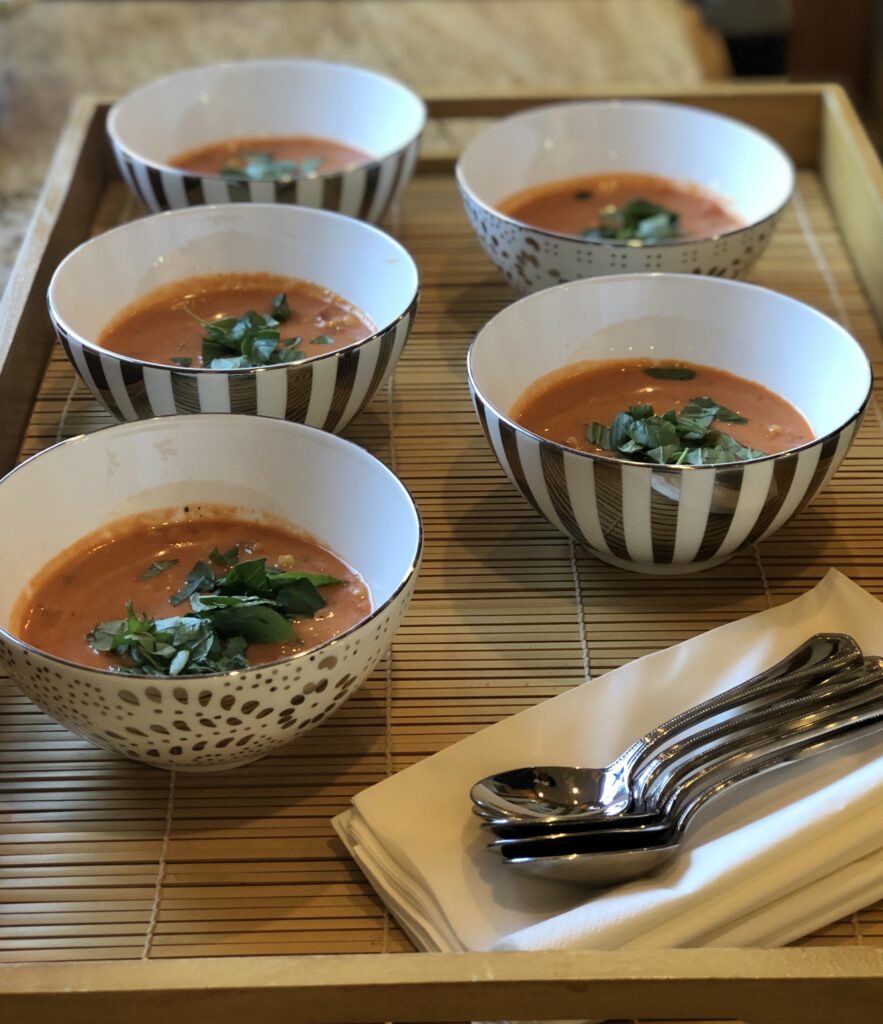 Great served with some French bread and chopped avocado.
Enjoy! 🙂