January 19, 2020
/
/
Comments Off

on 10 Questions for a Vegan – Jerry Trimble
10 Questions for a Vegan – Jerry Trimble
For my latest q&a, I sat down with Jerry Trimble, a professional actor and stuntman who also writes and produces films. With dual citizenship, Jerry is based primarily in Vancouver, BC, spending time in Los Angeles, CA as well. In addition to the film world, Jerry is a two-time world kickboxing champion and youth motivational speaker.
In Jerry's words, his true passion and purpose in life is to empower young people to be the best version of themselves. His work as a youth motivational speaker has spanned across the US and Canada for four decades where he does inspiring talks, workshops, and one-on-one online mentoring, covering topics that include confidence building, overcoming adversity, dealing with bullying, peer pressure, and going after one's dreams.
Having struggled as a kid, Jerry overcame his own issues with insecurity, fear, bullying, drugs and being led down a dark path. It was seeing a Bruce Lee movie that eventually inspired Jerry to stand up to his own fears, get out of his comfort zone, discover his gifts and go after his dreams. From there, Jerry went on to become a 6th degree black belt, two-time world kickboxing champion and a Kickboxing Hall of Famer. This eventually led to acting and stunt work on over 55 films and TV shows that include Heat, Green Hornet, Charlies Angels, The Flash, Chesapeake Shores and more.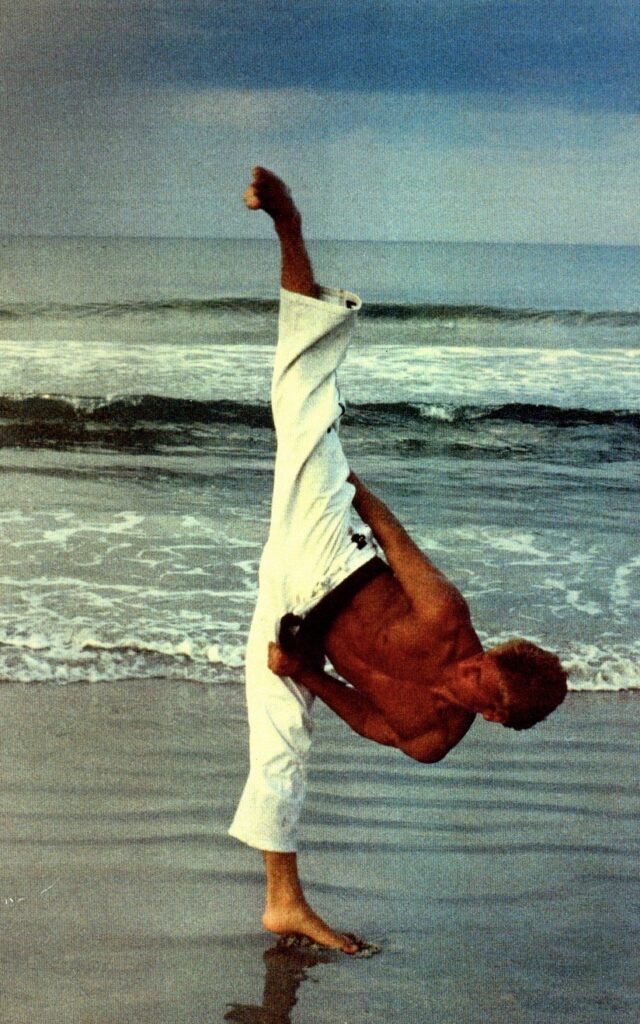 "Never underestimate the power of planting seeds"
What inspired you to become a Vegan? (Animals, ethics, environment, health, other?)
All of it! But first and foremost, I became vegan for ethical and moral reasons. Bottom line – I love animals too much to eat them. That is my number one reason. I've always loved animals….I see them as sentient beings who are just like us. I see animals in the same way that I see children. Both are pure, innocent and impressionable. I've always stood against bullying, and when I look at what happens to the animals in factory farms, I see it as the worst form of bullying. Abusing and slaughtering innocent, vulnerable animals is the most deadly and ferocious form of bullying there is.
The second reason would be health. Going vegan has had a huge impact on my physical well being. I was vegetarian for 8 years before going full-on vegan. I had watched Earthlings and Food Inc, both of which caused me to go vegetarian. During those 8 years, I felt good but would cheat occasionally, sometimes eating chicken and fish. And I was still eating cheese. But something was bugging me. I began to realize I shouldn't be eating any animal products, including dairy, eggs or fish. And then I thought if I was going to be vegetarian, I should go all the way and become vegan. So by December 2017, I went for it and became fully vegan. I felt liberated, born again.
Plus, I realized when we eat meat or animal products, we're consuming death. We're consuming the energy of animals that have been slaughtered. And I don't think that's good for anyone to consume this negative energy.
How has Veganism impacted your life?
Going vegan has helped with my energy and focus – I have much more of both! As an actor, the extra focus has really helped me remember lines better. And as a kick boxer and athlete, I have more energy and no more joint pain. I used to suffer from arthritis and joint pain but this has gone away since going vegan.
I noticed a big difference with my energy levels eating vegan verses eating vegetarian. Within two weeks of going vegan, I noticed I felt better which is pretty remarkable. I had no more bloating or digestive issues. I just feel better overall – physically and spiritually.
What does a typical day look like – breakfast, lunch, dinner, dessert?
I do a lot of intermittent fasting, usually every single day – for 16 or 18 hours, I don't eat. Fasting gives me much more energy and focus, helps my metabolism, and is great for the brain. For me, energy & focus is everything.
To start the day, when I break my fast, I'll have a protein shake with almond milk, blueberries, 1 tbsp coconut oil, 3 dates, 2 handfuls spinach plus a vegan protein mix (usually by Body Energy Club). Spinach, blueberries and coconut oil are all great brain foods.
About an hour & a half later, I'll eat fruit or have a Gardein chicken sandwich with vegan cheese (Daiya) and Vegenaise and mustard. Or instead of Vegenaise and mustard, I'll do Daiya ranch dressing and Frank's hot sauce, which are super tasty.
A few hours later, I may snack on walnuts (another brain food) or a piece of fruit, like a banana (always organic).
For dinner, I love what my wife, Ami cooks. She cooks a variety of vegan meals, such as a great vegan lentil shepherd's pie or a hearty vegan stew loaded with lentils, potatoes, carrots, peas, avocado, and veggie broth.
A sampling of some of the food I'll eat during the day, pictured above.
I stay away from refined sugar so I don't really do dessert. Maybe a low sugar popsicle once in a while….or an occasional Vega protein bar for dessert.
What do you typically eat when you're on the go or traveling?
If I'm fasting, I don't eat / snack when I'm not hungry. We don't need to eat as much as we're told.
But for on the go, I'll always have walnuts or Vega protein bars with me.
Can you recommend any favorite Vegan brands?
I love some of the vegan cheeses that are out now, like Blode Kuh's Truffle Fluff cashew cheese (based in LA) and Miyoko's 'Cheers to Cheddah' cheese – they are both amazing!
For vegan meat, I really love the Beyond Meat burger and sausage. Once you go "Beyond" you don't go back! And there's these plant based deli slices that I just tried by Good & Green….they make this great veggie prosciutto.
The Gardein crab cakes are also great but they can be hard to find – I put them in a skillet with cocktail sauce. I'd eat these every day if I could.
Favorite stores to shop Vegan (online / brick & mortar)?
Whole Foods has a good selection of vegan food. They sell a vegan chicken wing by Field Roast (Fruffalo Wings) – made with smoked apple sage sausage and a buffalo sauce. I'll have these with a Daiya ranch dressing. It's so good!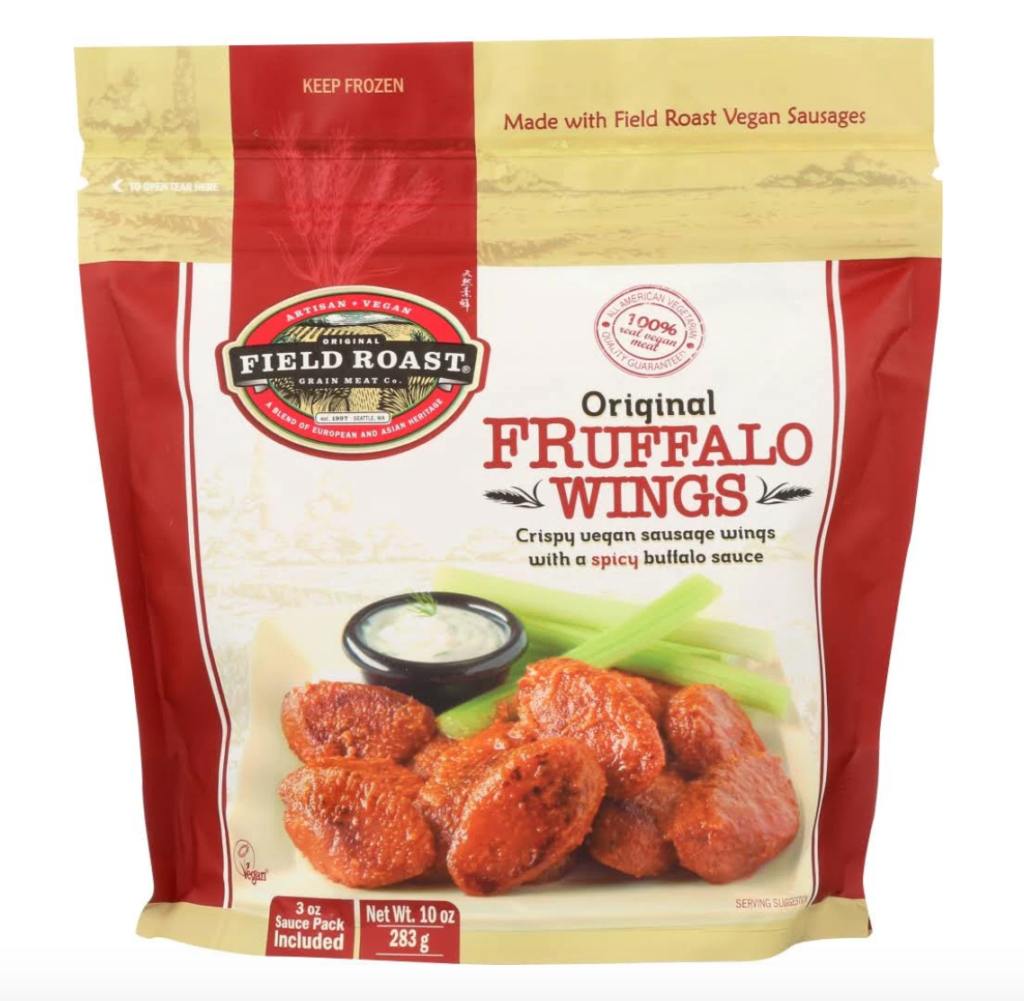 When in Kentucky (where I grew up), I shop the Kroger's grocery store which now has a huge assortment of vegan options, which is amazing to me.
In Vancouver, Safeway is getting more vegan options.
When in LA, I'll shop for vegan food at either Ralph's or Whole Foods.
Do you have a favorite Vegan restaurant?
Since I spend most of my time in Vancouver, here are some of my favorites:
MeeT on Main – They have the best vegan burger menu.
Heirloom – Great vegan / vegetarian food in a nice environment.
Earl's – They're building their menu to include more plant based foods.
Cactus Club – They're not a vegan restaurant, but they serve my favorite plant based dish – the Crispy Tofu Power Bowl.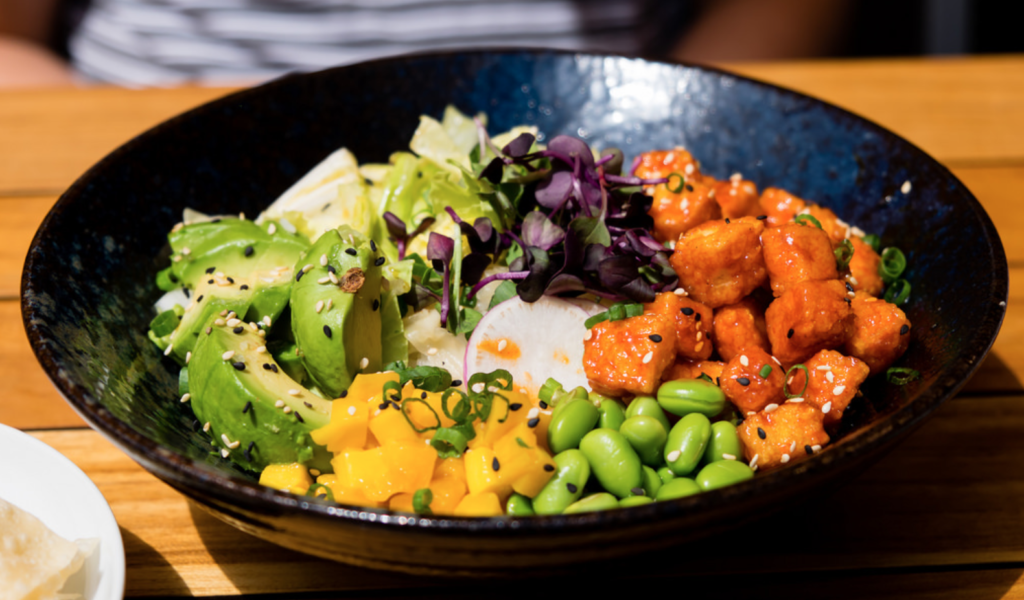 What gives you inspiration? (documentaries, books, websites, cookbooks, activists, etc?)
For activists, I really like Earthling ED and all that he does for animals. I saw him speak at Vegan Fest – he's full on!
For documentaries –
And I'm inspired by Joaquin Phoenix. He's brilliantly talented and connected, and I think his being vegan only helps his brilliance.
Favorite animal sanctuaries or animal rights / environmental organizations?
What is your best advice for those thinking about going Vegan?
Get out of your comfort zone and do it. We were duped by marketers from day one (when we were born) – by the meat and dairy industries. Food is all about marketing. If we want to live to the best of our abilities and become the person we were meant to be and live our best life, we need to eat clean by eating more plants.
"When we pollute our bodies with crap, it shows in our bodies and energy." ~ Jerry Trimble
I really believe eating vegan helps us to become more clear, and to find our purpose…what we're meant to do in this life. So many people are unhappy in their lives and living lives they don't want to live. I always ask people – "What would you do if you couldn't fail?"
Ultimately, what you put into your body you get out – put good in and you get good out. Our bodies run more optimally when eating clean. They process and break down clean food faster and more efficiently, and our bodies can heal when we eat clean vegan food.
"When you eat clean, there's an aura, a good, positive, vibrant energy that you give off." ~ Jerry Trimble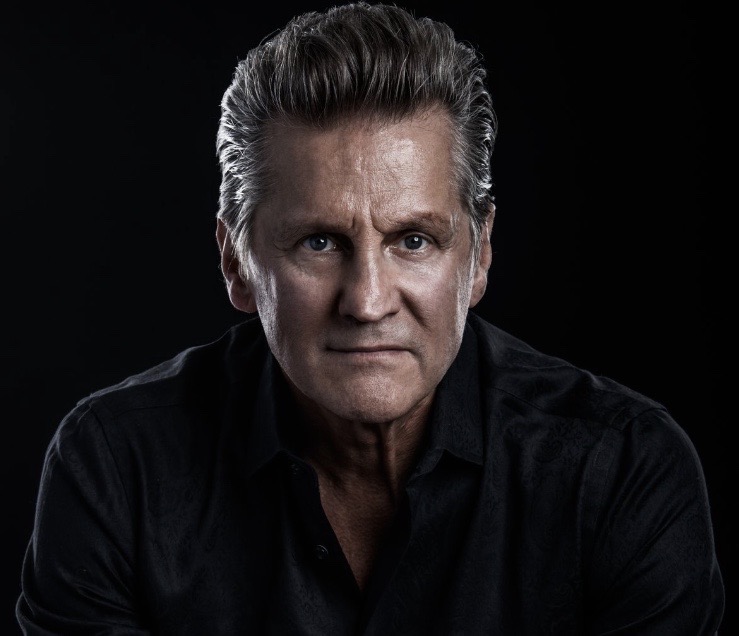 For more information about Jerry, you can check out his websites or follow him on Instagram:
www.JerryTrimble.com
www.TrimbleTalks.com
@Jerry_Trimble_
"Why fit in when you were born to stand out?" ~ Dr Suess