January 13, 2020
/
/
Comments Off

on Embellished Black Beans and Rice
Embellished Black Beans and Rice
When it comes to cooking, I tend to gravitate towards recipes that are simple, fast and easy to prepare, especially during the weekdays. The simpler the better in my book….without sacrificing nutrition and taste. And the fewer the ingredients the better….ingredients that are whole plant based foods along with savory seasonings. So, I'm always on the lookout for recipes that fit this bill.
I got this delicious and super easy black bean recipe from my sister who regularly makes this for her family and has become a favorite of hers. There's something about black beans, tomatoes, corn and sautéed onions that just go together, making it a very satisfying and nutritious meal. This recipe is also versatile, as it can be served over greens instead of rice to eat as a salad or it can be stuffed inside a tortilla for a delicious snack.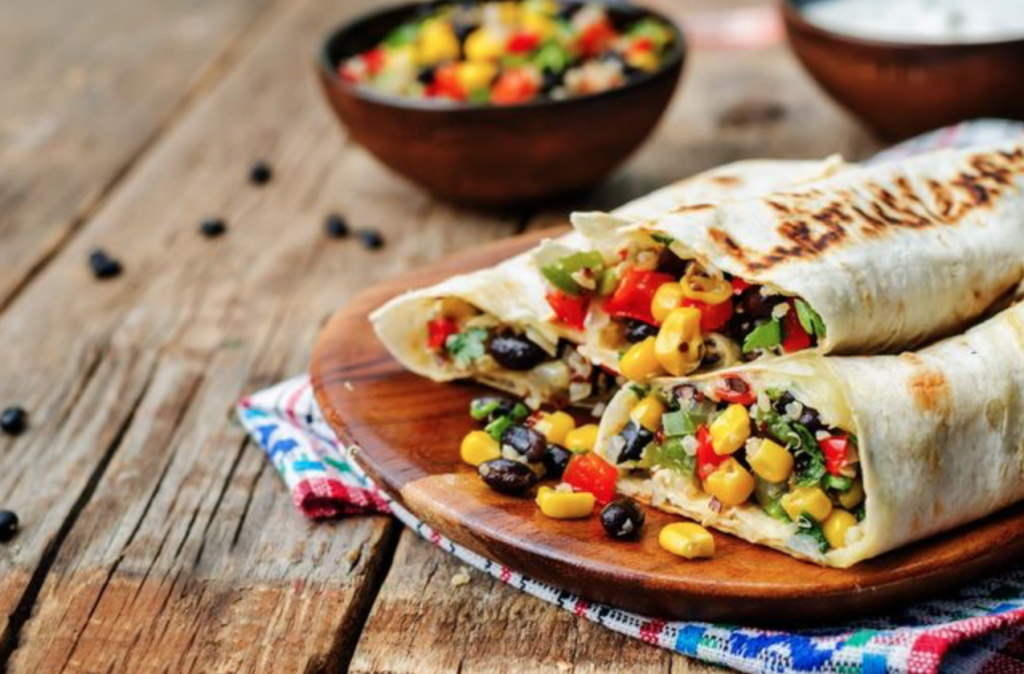 You can use dried beans and fresh tomatoes in this recipe but for the sake of simplicity and convenience, I'm using canned black beans and canned diced tomatoes. Recipe is easily doubled.
Prep Time – About 20 – 30 minutes
Makes about 4 servings
Ingredients:
2 tablespoons olive oil
1/2 onion, finely chopped and sautéed
2 cloves garlic, finely chopped and sautéed
1 can diced tomatoes
1 cup frozen corn, thawed
1 can black beans, drained & rinsed
salt & pepper, to taste
1/2 teaspoon cumin (optional)
pinch of chili flakes if desired (optional)
cilantro (optional)
1 lime, squeezed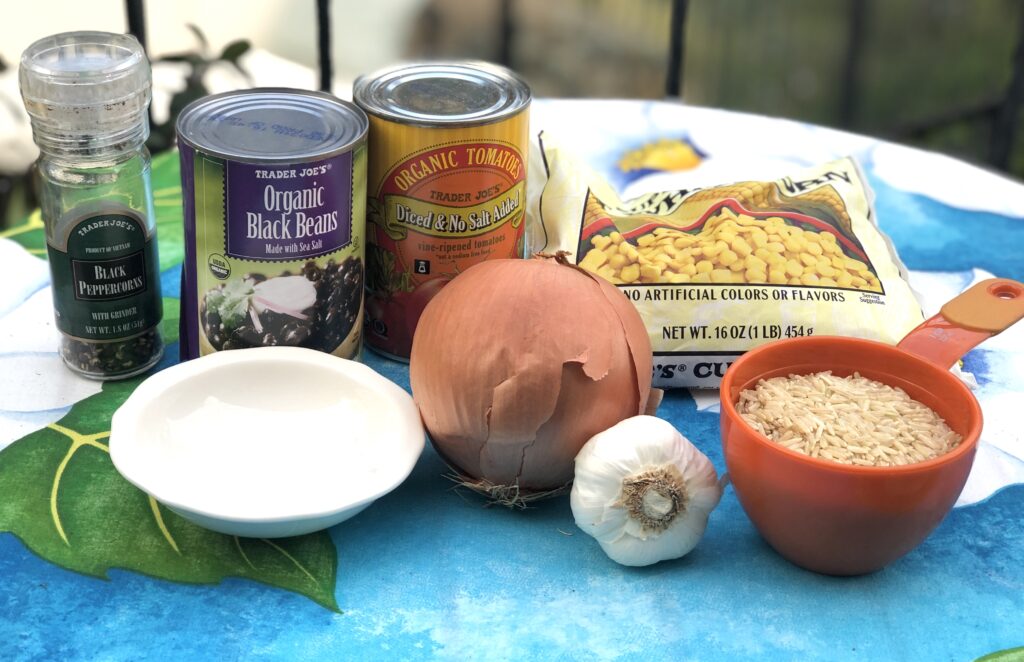 Directions:
Heat up oil in saucepan and add chopped onion and garlic.  Sauté over low – medium heat until onions are translucent.
Add the diced tomatoes with juices and the corn, stirring until mixture is well blended.
Add in the black beans, mixing until blended.
Season to taste with salt and pepper (and cumin & chili flakes if desired).
Cover with lid and let simmer while preparing the rice.
Make rice separately – I use a rice cooker.
Serve black bean mixture with rice and a wedge of lime.  Can garnish with cilantro.
Chopped avocado is a nice topping too.
Enjoy!