My Go-To Everyday Protein Smoothie
I'm a big believer in smoothies and soups for packing in a lot of protein and nutrients all at once. Blended meals are easy to make and even easier on your digestion. And besides being nourishing, they are also hydrating and will leave you feeling fuller longer.
I enjoy many different types of smoothies, but I tend to start my day with a protein packed smoothie to get me going. This one is delicious, nutritious and satisfying, and it's simple to make. In addition to a high quality vegan protein powder, I add in flax seeds and chia seeds for the omega 3 fats, fiber, protein and other good nutrients.
The key to a good tasting smoothie is properly blending the ingredients and using ice or frozen fruit. Smoothies taste better really cold, in my opinion.
Please see recipe below.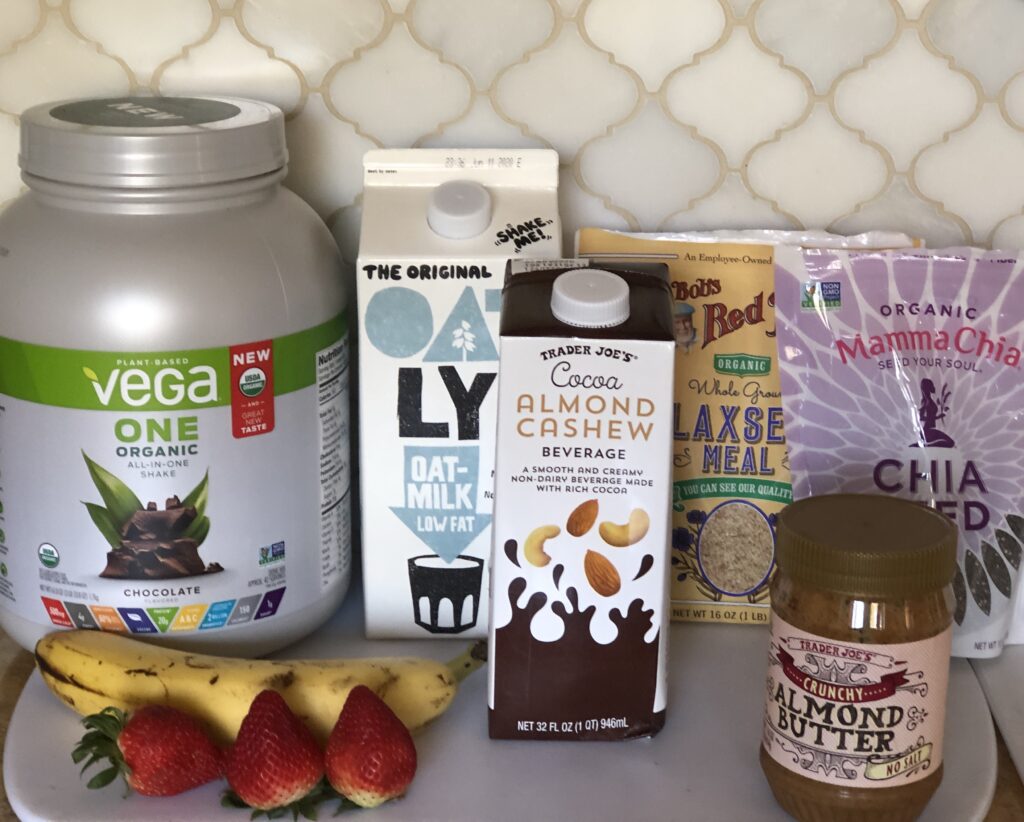 Makes 2 cups
Prep Time – under 5 minutes
Ingredients:
1 1/2 cups oat milk (or another plant based milk such as almond or cashew)
1 large, ripe banana
3 – 4 fresh strawberries
1 tablespoon almond butter
1 tablespoon chia seeds
1 tablespoon ground flaxseed
Ice – about 5 cubes
Note: I sometimes add a handful of fresh spinach to this smoothie to pack in even more nutrients. You don't even taste the spinach (for those that don't love the taste).
Just add everything to the blender and blend on high until thoroughly mixed.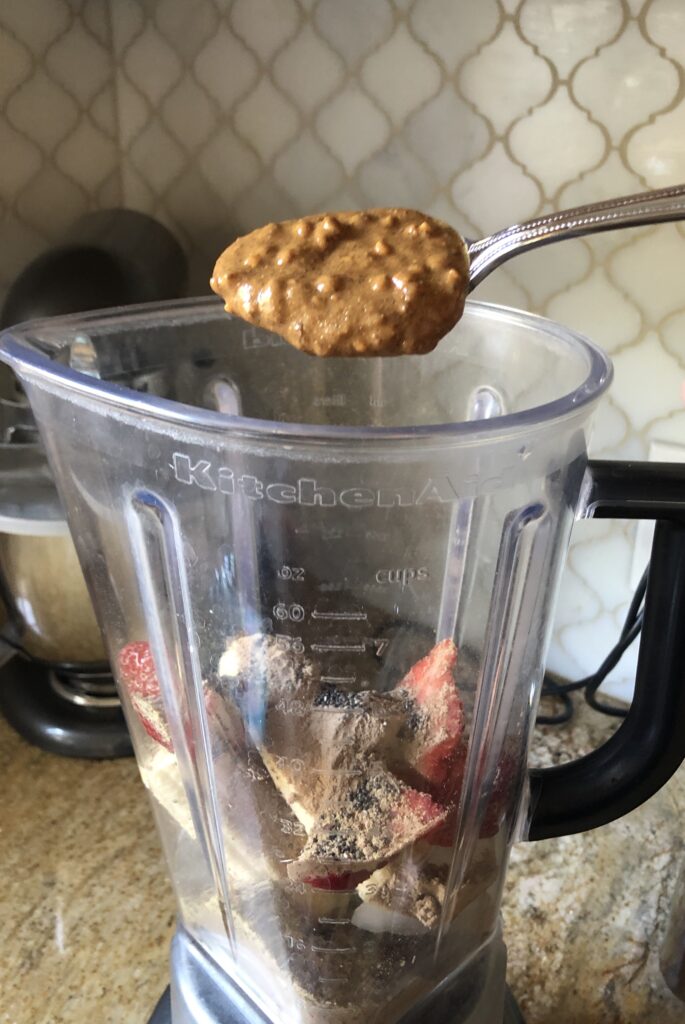 Drink right away when it's nice and cold and frothy.
Enjoy.