Veganized Chickpea 'Tuna Salad'
One of my favorite vegan sandwiches is a chickpea salad sandwich, loaded with lots of veggies for crunch and taste. Very similar to tuna salad in consistency, this chickpea version is far tastier, less expensive and healthier, not to mention cruelty free!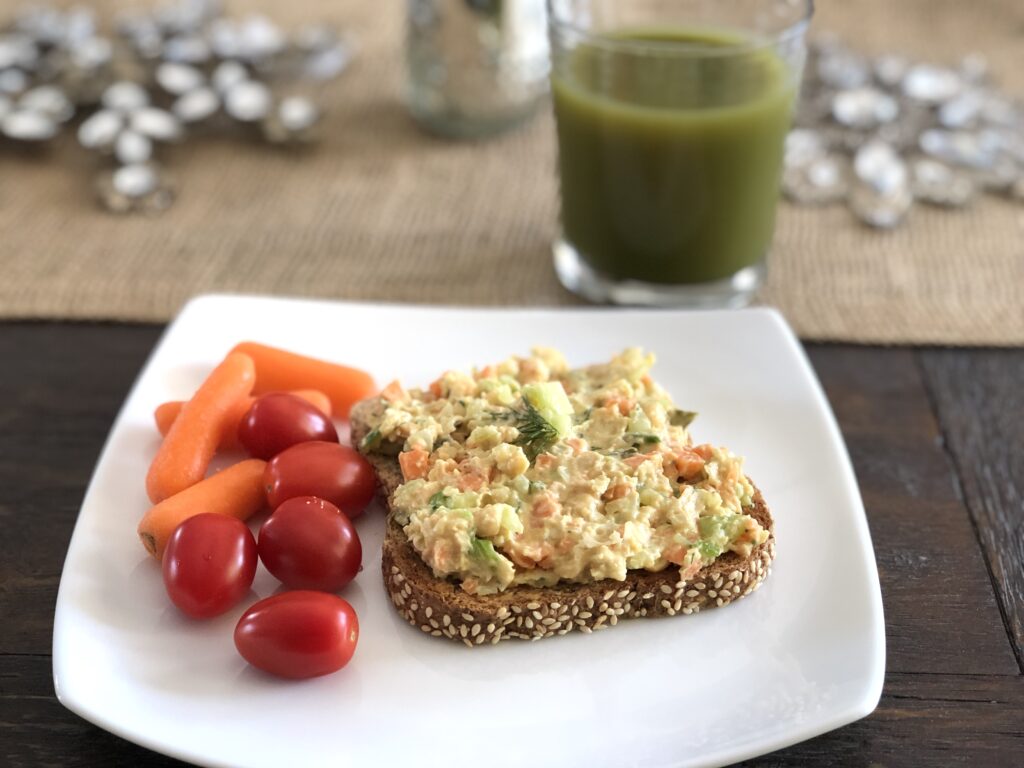 There are quite a few versions of chickpea salad (or mock tuna as some call it), and it's something of a staple for many vegans. I wish I had thought of substituting chickpeas for tuna fish long ago. Chickpeas (garbanzo beans) are full of protein, vitamins and fiber without the fishiness or mercury. And chickpeas are a plant food, so no fish are harmed.
Below is my version based on ingredients I used to add to my tuna salad sandwiches back in my pre-vegan days. I typically double up on this recipe so that I have a batch in the fridge for last minute sandwiches or snacks.
The trick is to really mash the chickpeas well to achieve a creamier consistency.
Serves about 3
Ingredients: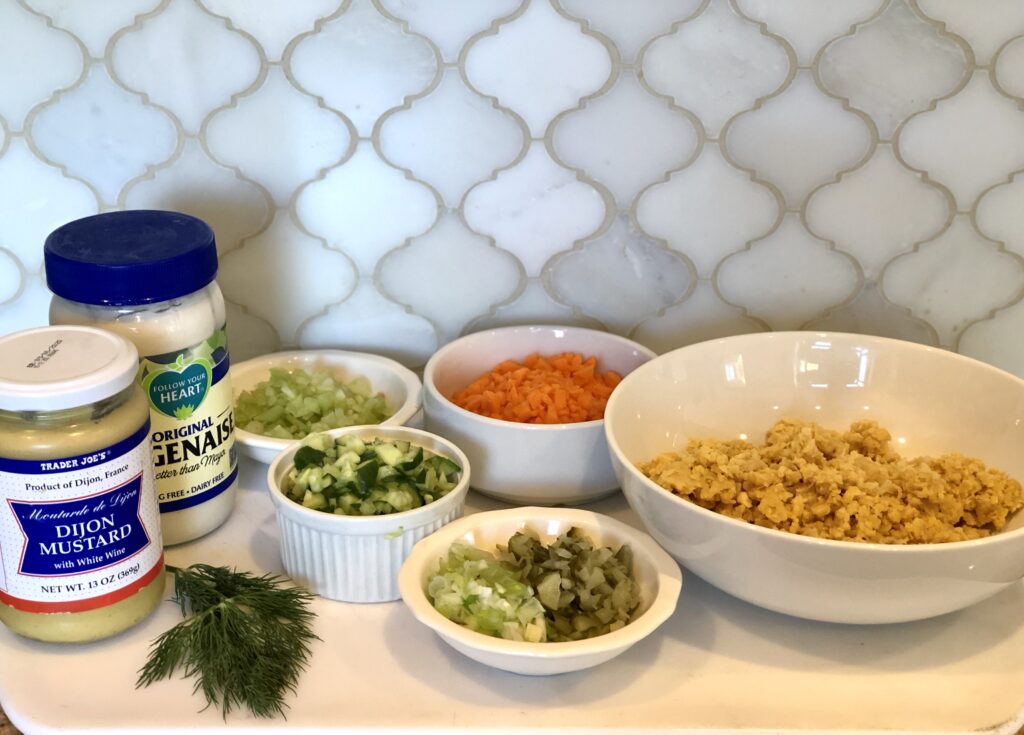 1 – 15 ounce can organic chickpeas (garbanzo beans), drained and rinsed
1 carrot, finely chopped
1 Persian cucumber, finely chopped
1 stalk celery, finely chopped
2 scallions, finely chopped
1 dill pickle, finely chopped
1 clove garlic, minced
2 teaspoons fresh dill, minced
2 – 3 tablespoons Vegenaise
1 – 2 teaspoons Dijon mustard
1/4 teaspoon sea salt (I use Maldon salt)
fresh ground pepper, to taste
squeeze of lemon (optional)
Directions:
Mash the chickpeas in a large bowl, using a potato masher. I like a smoother consistency, so I mash pretty vigorously.
Chop all veggies, garlic and dill, and add to mashed chickpeas.
Add the Vegenaise and mustard to bowl, mixing all ingredients.
Season with salt, pepper and lemon, to taste.
Note: you may need to adjust quantities of Vegenaise and mustard depending on how creamy you like your salad.
I eat this as a wrap or sandwich, adding a little avocado and tomato. It's also great served over a bed of lettuce or as a snack with crackers or tortilla chips.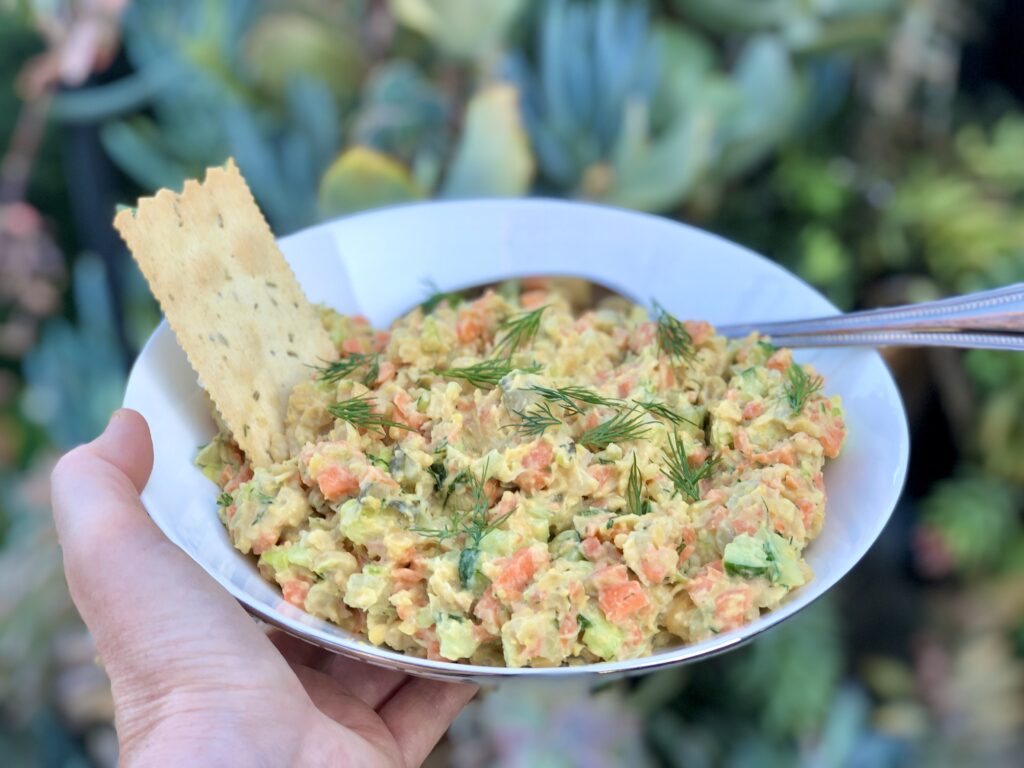 Enjoy!