10 Questions for a Vegan – Liv Unni Sødem
I am endlessly inspired by other people's stories…. each person has his or her own unique perspective. Whether a person is a full time activist, a business owner, a wildlife rehabilitator, a blogger, a recipe creator, an artist or is new to veganism, I am inspired by each and every person who is working to make this world a little better.
With that said, let me introduce you to the lovely Liv Unni Sødem, the face and spirit behind the highly inspirational vegan lifestyle blog, dharmalivi.com and the equally gorgeous Instagram account Dharmalivi. Liv is Norwegian-born and clearly has an affinity for travel, healthy living and the natural world. Currently, Liv splits her time between the beautiful island of Cyprus and her home country, Norway.
In her words, Liv has one foot in Cyprus and the other one in Norway.
Liv created her vegan blog and Instagram to inspire and share her thoughts, ideas, knowledge, inspiration, vegan recipes, and tips about travel, food, mindfulness, veganism and eco-friendly swaps. Liv's photos and words are so beautiful, I think she could encourage anyone to want to live a healthy and vegan life!
Liv's blog is a great forum for her many talents, from cooking to photography (of which she has a major in) to capturing the ethereal beauty of our magnificent planet throughout her travels and life. In addition, Liv has also done quite a bit of volunteer work, working for a travel company and teaching children for over 10 years (she also has a teaching degree). Most recently, Liv cofounded and ran a vegan, holistic yoga retreat where she helped people recharge and revitalize through yoga, meditation, aromatherapy, holistic treatments and of course vegan meals.
Liv is a big believer in practicing gratitude and showing kindness to all. Please see below for her inspiring and thought-provoking answers.
What inspired you to become a Vegan?
I've always said I'm an animal lover, so the love for animals and nature is definitely my main reason and inspiration for being vegan. For me it didn't happen overnight; it was a longer process. There were a few things that sparked this process. After watching "The Secret Reason We Eat Meat" by psychologist Melanie Joy, and the documentary "Cowspiracy", I began to question the impacts of animal agriculture and mass scale industrial farming – both for the animals and the environment, and eventually for our health. I decided first that I wanted to reduce my meat and dairy consumption. At this point, I began to cook more vegan food and learned new ways of living.
As most vegans say, I also used to say "I could never go vegan". It wasn't something I planned from one day to another. I just made the connection. I didn't see meat as meat anymore. I saw the beings that wanted to live. I saw the whole process of breeding animals, separation, fear, pain, suffering…the needless cruelty we inflict upon animals, and the environmental impacts behind that piece of meat or cheese, milk, egg, fish etc.
Once I made the connection, it's been easy to be vegan, because it is impossible to unsee once you've seen. After learning more about cooking without animal products, I educated myself on nutrition because I wanted to be a healthy vegan who could inspire others to change their ways.
How has Veganism impacted your life?
Veganism has made a big, positive impact on my life! I'm living a more conscious, compassionate and spiritual life now. I don't have the cognitive dissonance that I had before, when it comes to my beliefs and values. I feel aligned with my values and beliefs of a non-violent and a compassionate world.
I think we are all connected in some way. We can't continue with the mass scale factory farming and cause pain and suffering to animals, and think that it's not destroying our planet, or our health. We have to change our ways. Also veganism has empowered me. My words and actions are more coherent. I know in my heart that I do what I can…that I'm able to make a big change like this. It feels great to actually be the change I wish to see in the world. It's a cliché, but it's true.
What does a typical day look like – breakfast, lunch, dinner, dessert?
I eat a variety of foods, and my days are usually quite different food wise. I'll just have coffee/juice/water in the morning.
For breakfast I'll have anything from fruits, granola, chia pudding, rye bread, Koko dairy free yoghurt, oat pancakes to baked beans, potatoes and a chickpea omelette. I'll usually have my breakfast at lunch time.
Breakfast options – Pictured below is a Chickpea omelette with giant beans and vegan deli; Bread with various vegan spreads; and Oat pancakes with berries.
Lunch might be leftovers from dinner – Buddha bowls, salads, nut/bean/mushroom burgers, soups, pasta.
Lunch options – Pictured below is a Buddha bowl; Pumpkin soup and rye bread with avocado and sprouts; and Lentil and bean pasta with mung bean noodles.
Dinner is everything from curries, tacos, burgers, lasagna, pizza, veggie stews and pots, sushi, woks, lentil roast to sausages (vegan of course).
Dinner options – Pictured below is a Homemade lentil roast; A Taste of Wilderness – mushroom Juniper Berry pot with veggies; and Linda MacCartney's vegan rosemary sausages with veggies.

Dessert; fresh fruits, dried fruits, dark chocolate, healthy raw cakes and sometimes ice cream, but I don't crave as many sweets as I did before going vegan.
Some dessert options – Pictured below are Homemade raw cakes made with dates, nuts and raw cacao; and Chia pudding with berries (sometimes for breakfast, sometimes for dessert).

What do you typically eat when you're on the go or traveling?
Anything that is vegan, but I try to find healthier options like wraps, quinoa salads, fruits, raw cakes, nuts and seeds.
Can you recommend any favorite Vegan (food /fashion /beauty) brands?
Food brands:
Fashion:
I don't shop that much anymore, I try to use what I already have…or buy local and handmade, or eco-friendly. Not always, but small steps. So not any recommendations yet.
Beauty:
Zao makeup
Helemaal Shea – shampoo & condition bar
Eden perfumes when I'm not using essential oils
Georganics – natural toothpaste
Vita Coconut oil -for skin
Ginger organic – women's monthly
Favorite stores to shop Vegan (online / brick & mortar)?
The Buddha Island is my number one online shop when it comes to vegan and eco-friendly beauty and low waste/less plastic products.
Various local health shops are also my favorite….
Alpha Mega in Cyprus
Coop and Rema 1000 in Norway (They both have a lot of vegan options).
Do you have a favorite Vegan restaurant?
Haha! I can never say just one favorite because I have quite a few, so I can't choose one. These are my top vegan restaurants: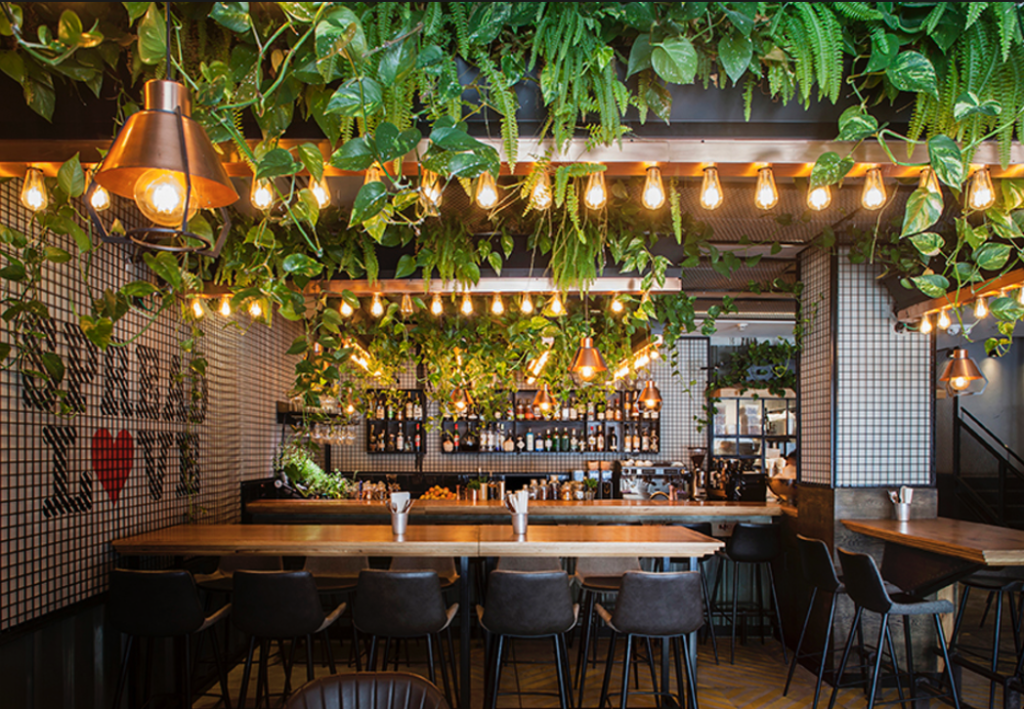 What gives you inspiration? (documentaries, books, websites, cookbooks, etc?)
I'm inspired by everything…
Amazing vegan recipes and delicious food –
Oh She Glows, Avant Garde Vegan, The Buddhist Chef, Minimalist Baker, Vegan Richa, Lazy Cat Kitchen…. to name a few.
Documentaries –
Tales by Light, Planet Earth, Forks over Knives, What the Health, A Plastic Ocean
Plus I do a lot of reading and research such as learning about plant based nutrition, listening to Ted talks, inspirational and educational videos by activists like James Aspey and Earthling Ed to name a couple. And the amazing people I've connected with through social media and in real life after going vegan.
I'm inspired by being part of a positive change and a kinder world. I developed a new interest and passion for food after going vegan, so food is a big inspiration. It's exciting and fun to see and try new foods and inventions that are kinder and more sustainable.
Favorite animal sanctuaries or animal rights / environmental organizations?
For animal rights organizations, some of my favorites are:
It's on my list of wishes to visit a sanctuary for rescued factory farms animals. I just found one in Israel called Freedom Farm Sanctuary…I hope to visit one day. And in Norway, close to home, I met a beautiful couple who run a vegan sanctuary called Dale Store Gård that I plan to visit and do some volunteering.
What is your best advice for those thinking about going Vegan?
If you're thinking about it, just take the first step of finding your 'why'. I can only speak for the way I did it, and we're all so different. You know yourself best. Maybe small changes first? Or do you change things overnight maybe?
My best advice would be to educate yourself and get inspired by all the amazing vegan food and recipes. We've all heard about those who tried being vegan and just ate salad or junk food and didn't feel well. Even though being vegan is so much more than what we eat, food is such an important part of life.
If you don't want to fail at doing something right, find your heart in it. To find your 'why's' I think is really important. Without making the connection between the meat and the animals, I think it might be more challenging being vegan. Just dare to question your old beliefs and what you've been taught by society.
Watch documentaries, research the impacts of animal agriculture on our environment, see how animals are treated – not only in the food industry. Question yourself if you think the way we treat animals is something you think is right, and if you want to support the cruelty behind that packet of meat, leather, wool or milk products? Stop believing TV commercials and research funded by the meat and dairy industry.
Being vegan is about values. Once you align your values and beliefs, it's easy and fun being vegan. Maybe you'll develop a whole new interest for food like I did. And maybe you want to learn more about plant based nutrition? You might want to start with finding inspiring recipes, cooking more vegan food, trying vegan restaurants, slowly swapping out various products for cruelty free and maybe also eco-friendly options?
Just remember that to take small steps is better than no steps.
I wish you a happy vegan life!
"Being vegan, I feel aligned with my values and beliefs of a non-violent and a compassionate world." ~ Liv Unni Sødem