Interview with Greg Dollarhyde, Director and Former CEO of Veggie Grill
'The Future of Food is Plant Based'

Greg Dollarhyde
There are many inspiring and dedicated people working to make a difference in this world, to create a better future. One of the biggest ways to make a difference is through what we put on our plates every single day. By focusing on a more sustainable, plant based diet, we can truly change the world – less carbon emissions, less water waste, less rainforest destruction, to name just a few major benefits of going plant based.
The people on the front lines who are creating change and making a difference in this world, whether it's through activism, advocacy or through creating a better business model are game changers. The people and businesses that are innovating and creating new concepts, such as Veggie Grill, have the capacity to ultimately change the world through the way we view food and the choices we make.
With that said, let me introduce you to Greg Dollarhyde, an early investor and former Chief Energizing Officer of Veggie Grill.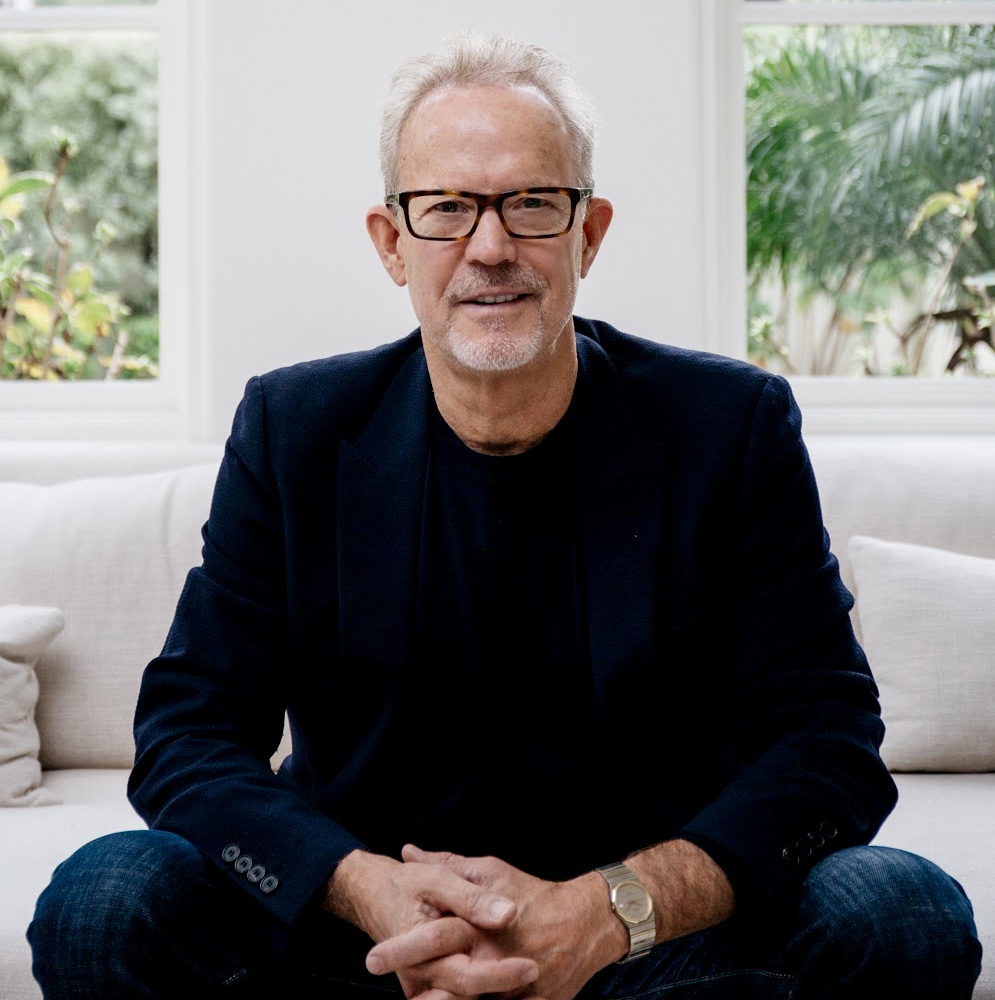 Greg is a successful veteran of the restaurant industry and one of the pioneers of the fast casual restaurant segment. He is currently on the Board of Directors and a major investor of Veggie Grill.
I sat down with Greg to discuss Veggie Grill and his thoughts on the food business, the future of plant based eating, what he considers a perfect day of plant based meals and more.
First, a little about Veggie Grill –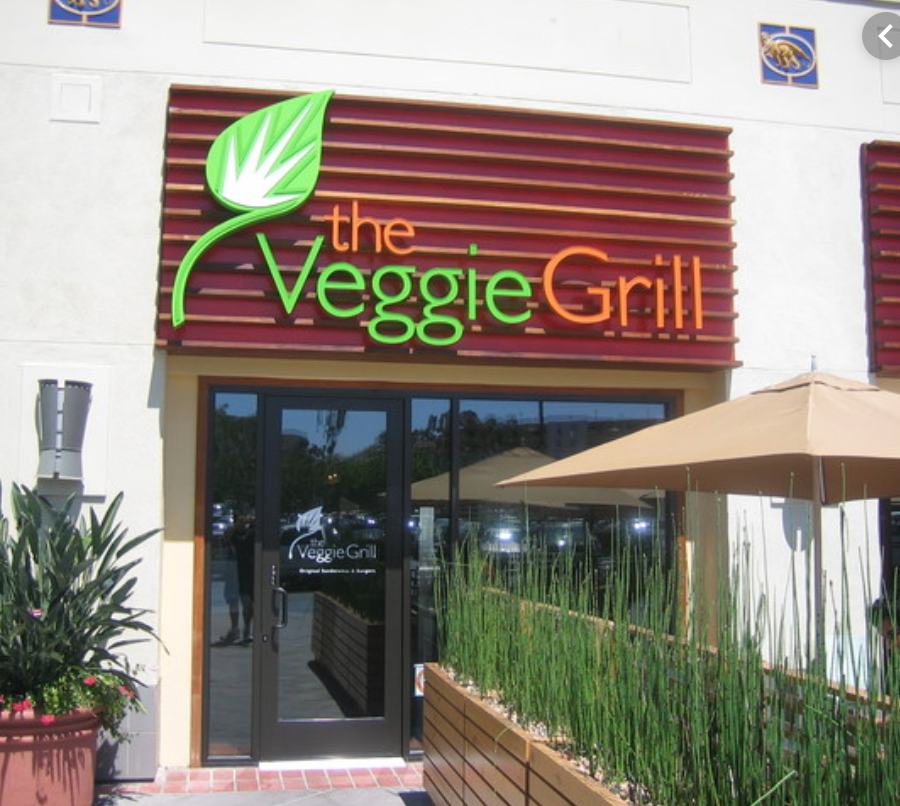 Veggie Grill (VG) is an innovative, fast-casual vegan restaurant chain that currently has 39 stores in California, Oregon, Washington, Illinois and New York City. VG serves a wide variety of creative and tasty plant based dishes that appeal to vegetarians, vegans and omnivores.
Veggie Grill is changing the way we eat by introducing delicious food that happens to be 100% plant based. Plant food is here to stay….it is the 'future of food'.
Some of the delicious food offerings at Veggie Grill
When did Veggie Grill first open? When did you come on board?
The first VG restaurant was opened in 2006 in Irvine, California by T.K. Pillan and Kevin Boylan. A third partner, Ray White (who co-founded Native Foods) also came on board to help develop the Veggie Grill concept.
When the second VG restaurant opened in El Segundo, it was clear the owners were on to something. People really loved the restaurant and sales were great. Around this time I met one of the founders and knew they had a great concept. I eventually served as a Director on the Board of Directors for Veggie Grill before taking on the role of CEO in 2011.
Soon after I took on this role, we wanted to build more stores as we saw the competition coming along. So, we built 24 VG stores within three years up and down the West coast (California, Oregon and Washington.)
It was during this time that the documentary, Forks Over Knives came out, which advocates changing from an animal based diet to a plant based diet to help eliminate or reverse diseases like cancer and diabetes. Our sales jumped 10 – 15% in a matter of months after this movie came out.
What was the original vision for opening Veggie Grill? What is VG's 'stake in the ground'?
The original vision was to "bring veggie food to the masses", to make healthy vegan fare more accessible and tasty. Many customers don't realize the food is even vegan – there was an 'aha moment' for many people when first tasting the food at Veggie Grill.
The founders took popular food recipes and created plant based versions. It was important for the veggie food to have the right 'form factor'. In other words, a burger needed to look like a burger, what people expect to see. The mouth feel was also very important. The food could not be mushy and bland.
I would say VG's stake in the ground is "To make food matter more." Because food matters!
Veggie Grill is always evolving its menu. What has driven some of the menu changes?
There are three things in particular that have driven changes and innovation to our menu.
Manufactured plant based products are getting much more innovative. Products such as Beyond Meat, the new Tyson Shrimp, the Gardein chick'n patty….these are all game changing, plant based products that are changing the way people eat and think about food.
We work to stay on top of current food trends. An example is the Nashville Hot Chicken craze, which we morphed into a plant based version. Information and food trends move so quickly now….it's important to keep up.
We look at popular food recipes and ask "can we do that?" We have done a lot of experimenting with Asian and Mediterranean dishes that are very craveable.
Do you see an increase in people eating more plant based foods?
Yes, the number of people now eating plant based food is growing, with 40% of the US dining on more plant based food.
A typical plate now tends to be 2/3 veggies and 1/3 meat as opposed to the historic 2/3 meat and 1/3 veggie from the past. And it's the moms and their kids who are adopting plant based eating the quickest.
The World Health Organization has made it clear. By 2050, there will be 9 billion people on the planet, and we simply cannot continue down the same path. For example, we cannot continue to trawl the oceans for the last remaining fish. Gill net fishing needs to stop. There will be huge collapses of fisheries – it's already happening. So rather than wipe out all of the shrimp, why not have some Tyson shrimp made from plants?
What you're also getting with plant based manufacturers is a focus on higher quality ingredients. As far as plant based proteins, I think pea protein has proven to be the most important protein out there.
What is the percentage of vegan vs non vegan customers at Veggie Grill?
Interestingly, vegans make up only about 20% of our customer base. The other 80% of our customers are a mix of vegetarians, flexitarians, pescatarians, omnivores and carnivores, but whom we consider to be veggie-positive. These are people who are working to incorporate more veggies, fruits, and whole grains into their diet.
What are your thoughts on Burger King, Carls Jr, KFC and other fast food chains serving more plant based options?
I think they're smart to do it. I knew it was only a matter of time before plant based food would become more mainstream. It's not necessarily great for VG in the short run, but with the increased demand for plant based food in total, these chains are protecting themselves from erosion of their consumer base by adding more options. It's a wise marketing initiative on their part as more and more vegan products continue to be introduced. We will see more and more companies and manufacturers getting on board.
Future growth plans for Veggie Grill?
Veggie Grill has recently opened in the Midwest, in Chicago, with more opening there soon. We have now opened in Harvard Square in Boston and very soon in NYC in the Flatiron area. We're excited to see how it performs. Like the old saying goes…."if you can make it there you can make it anywhere…"
Do you believe the future is plant based?
What we need in the world is a plant based future. Globally, with more and more people joining the middle class, the demand for meat, dairy and fish rises. And there are just not enough resources. There is only so much grazing land left in the world. We've all seen what's happening to the Amazon…it's horrible.
Plus, the overall environmental impact of animal agriculture is huge. The effluent and methane gas from the raising of animals is a major contributor to pollution and climate change. There's an enormous amount of water used in animal agriculture as well, so when you add it all up, we all have to embrace plant based eating.
Twenty years from now, there will be many more people eating this way. And with the introduction of more vegan food items that are really, really good, this will make for an easier transition.
From a personal perspective, I realized eating dairy and meat was not good for me. Eating plant based changed the way my body functions. I feel great, have lost weight, my digestion is better, not storing as much fat, and so forth. People are going to learn that the more they eat plant based, the better they're going to look and feel.
What does the perfect day of plant based meals look like for you?
Breakfast – A tofu scramble with veggies and curry with a piece of sourdough toast. Or I'll use zucchini from my garden and make up zucchini fritters for breakfast with a Just egg and flour.
Lunch – I make veggie avocado tacos – I use romaine lettuce for a taco shell, saute some mushrooms, onions and bell peppers along with some kind of plant based meat like Field Roast or Soyrizo. I roll everything up in the romaine leaf with the avocado for a very tasty and satisfying meal. I will sometimes use Siete cassava root tortillas – they are low gluten and carb.
Dinner – I'll do pasta – either lentil or garbanzo based pasta or some zoodles (zucchini from my garden) with a big red sauce. I'll add in sautéed crumbled Beyond Meat and MorningStar veggie sausage with some onions to make a plant based bolognese sauce – it's delicious and filling with plenty of protein. Served with a nice bottle of red wine of course!
Dessert – If I do dessert, it's usually dark chocolate.
Snacks – I like Hippeas, (made from chickpeas) the Sriracha version, and Peatos – cheetos made from peas and lentils – they are really tasty.
During the day, I also enjoy Violife cheese slices with a veg chip, like taro chips and fresh carrots – you get the crunch, the salt and the cheesy flavor, along with a good amount of fiber. I'll have this with a Health-Ade Kombucha – the blood orange / carrot / ginger is my favorite.
What are some of your favorite plant based restaurants in LA (besides Veggie Grill)?
I understand you have a garden & vineyard on your property. What do you grow?
Zucchini, yellow squash, golden beets, carrots, cherry tomatoes, roma tomatoes, peppers (habanero, jalapeno, shishito), Japanese eggplant, watermelon radish Everything is organic. We use only Neem oil and compost. For fall / winter, I plant cauliflower, beets, and fennel – plus garlic and shallots.
And for fun, I grow grapes on my property that produce about 12 – 14 cases of Syrah. It's a fun hobby that I share with family and friends.
With your busy schedule, how do you achieve balance in your life?
Spending time with good friends is what gives me balance and what I enjoy most. My children are now grown and out on their own and doing well. One of my biggest accomplishments is the friendships that I've made.
And travel – I like to get off the grid and check out once in a while. Also getting outside and being in nature is something I love to do, that gives me balance.
What's next for you? What's on the horizon?
My tagline that I use when describing what I want to do with the rest of my business career is to "support, counsel and invest in entrepreneurs chasing their dream".
One of the companies I'm working with is a plant powered tea positive energy drink called teaRIOT. I was their first angel investor and proud to say teaRIOT is now in Whole Foods stores across the country.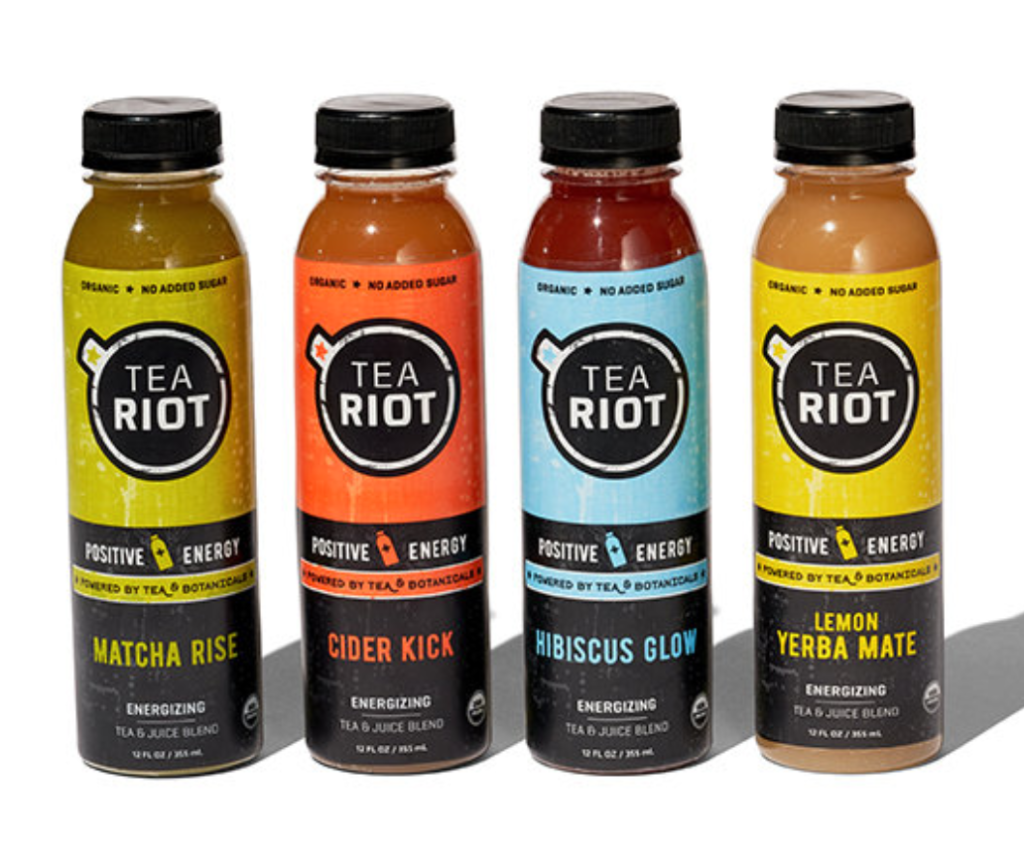 You've been in the food industry for many years. What direction do you see the food industry moving in?
When the populace decides they don't want to subsidize animal protein anymore, there will be a real awakening. Realizing the full economic and environmental cost of the meat and dairy industries will be at the forefront. I see big changes over the next 20-30 years. Young people are demanding a more sustainable environment, and plant based food is critical to that. As for the big manufacturers, including animal agriculture, they can read the tea leaves. You can see they are getting on board with plant based food products.
Lastly, any advice to aspiring entrepreneurs, especially in the plant based space?
Focus on the food – make sure it's savory, nutritious, and a fair value . Number 1 is that the food must taste really good and have some craveability.
Determine who your target customer is and then focus on that target customer first.
Look at the cost to manufacture. Can you make a profit when you factor in all the costs?
There are still opportunities out there. For example, I'm looking for the perfect protein bar – 100% plant based, not made of soy isolate, no saturated fat, relatively low carbs, and with 20 grams of protein…and that tastes good. There's nothing out there in a bar form, and I'd be ready to invest in that.

"Live It Up!"

Greg Dollarhyde life motto